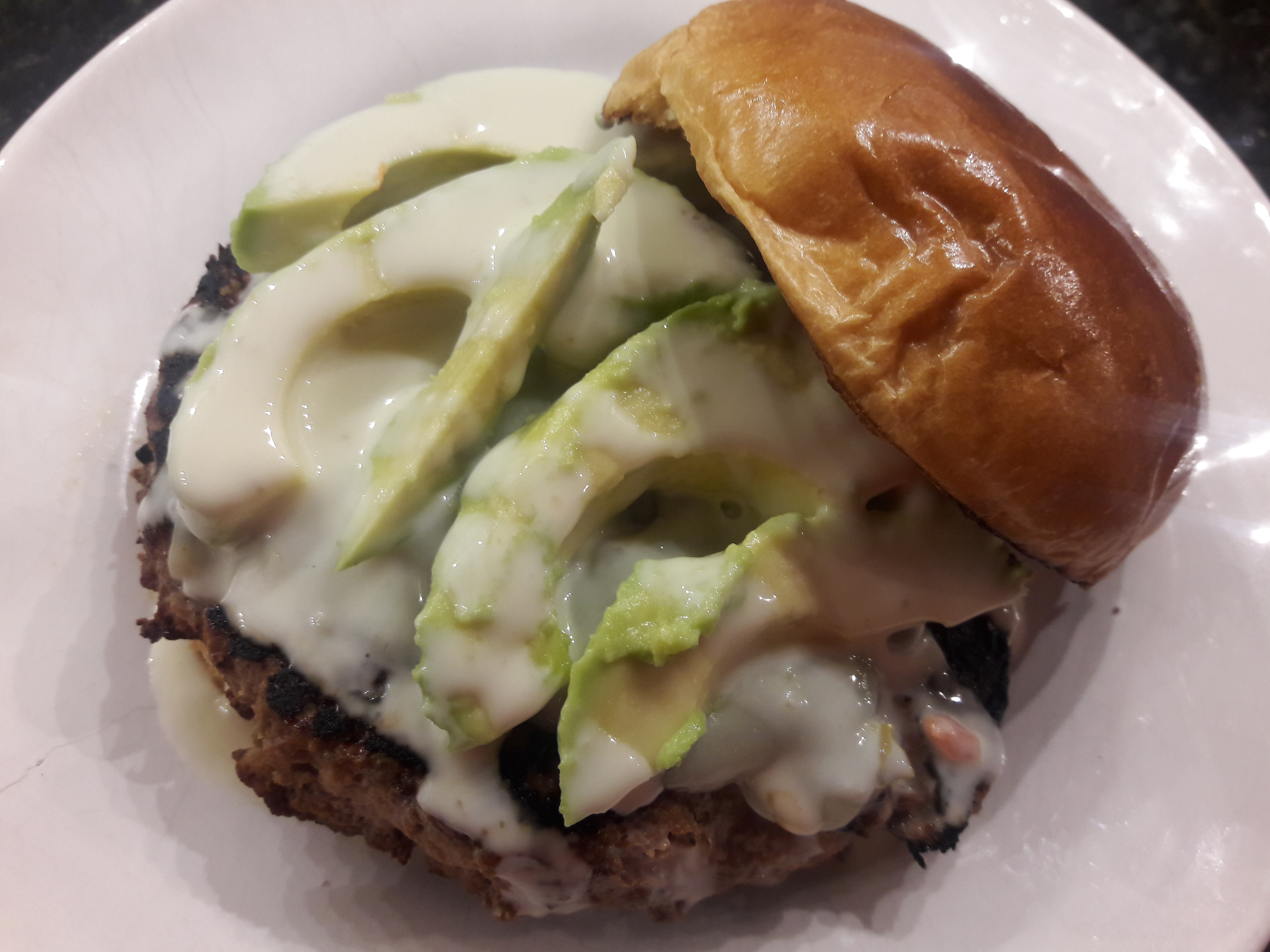 INGREDIENTS:
1 lb ground turkey 93% lean
1 cup Gordo's Salsa Any Flavor
2 tsp sea salt
1 tsp fresh ground pepper
2 cloves garlic minced
2 tsp dried cilantro or 2 tbs fresh chopped cilantro
1 whole avocado
4 brioche hamburger buns toasted
HOW TO PREPARE:
Place ground turkey, salsa, salt, pepper, garlic and cilantro in a mixing bowl. Stir together making sure not to overwork. Heat olive oil on a large skillet or grill pan on medium heat. Scoop 4 even portions of turkey mixture onto pan and gently form a patty with a spatula. There is no need to pre patty the burgers because they are so soft, they will firm up upon cooking. Cook burgers for about 5 minutes on one side until they are firm enough to flip, adjust heat if necessary. You want the bottom of the burger browned but not blackened! After the burgers are flipped cook for another 5 minutes. Flip again, lower heat to medium low and cover pan to continue heating through for about another 5-8 minutes. In the meantime, toast buns and slice avocado. Heat Gordo's cheese dip in microwave or simmer in a small saucepan. Once burgers are thoroughly cooked remove from pan and assemble. Place patty on the warmed brioche bun, top with sliced avocado and cover with Gordo's cheese dip! This dish is excellent served with Vigo saffron yellow rice and black beans topped with a dollop of Gordo's salsa. If you are carb conscious or Keto these burgers are fantastic on their own, sans bun served with a side of mashed cauliflower or steamed broccoli.