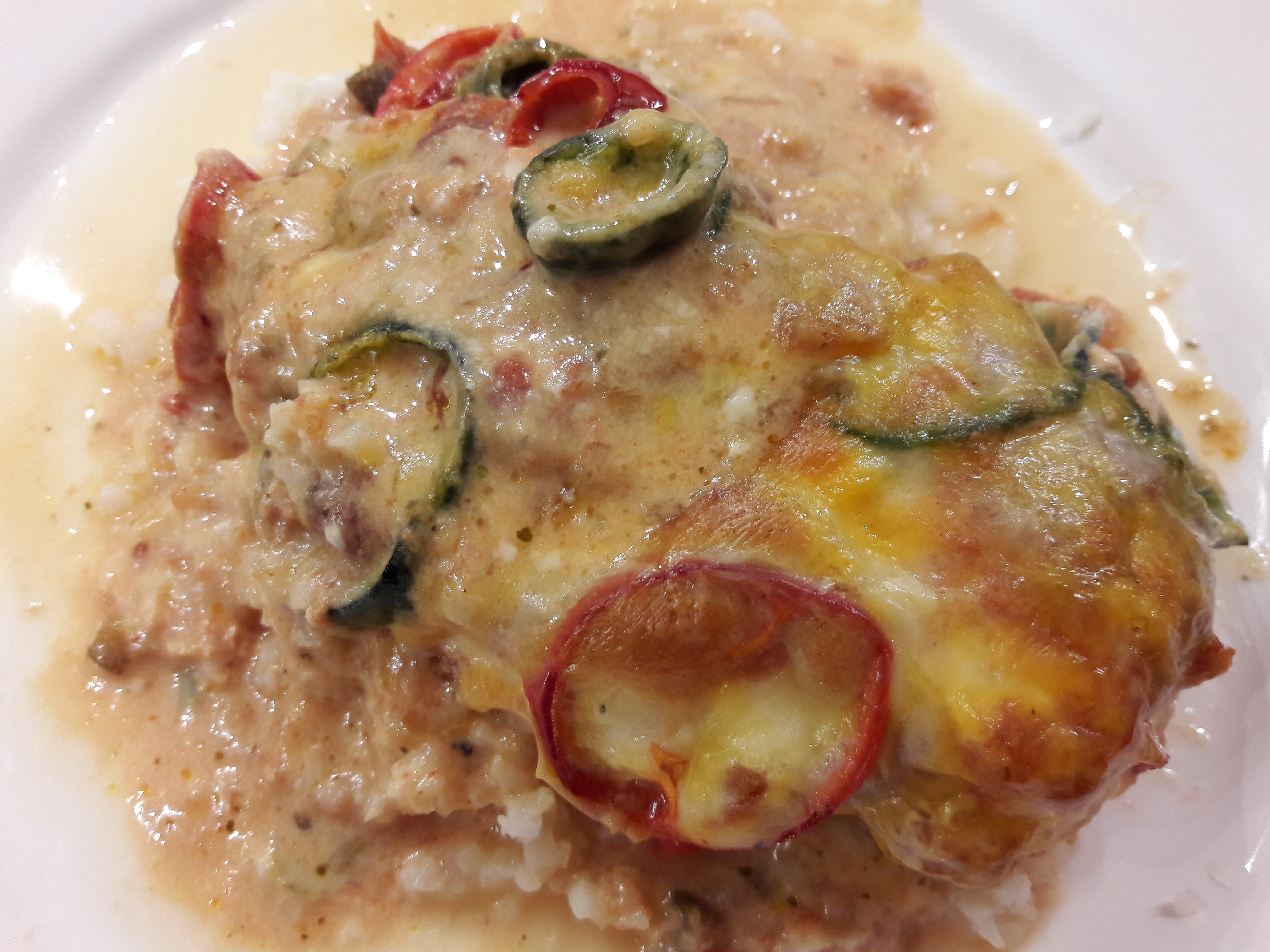 INGREDIENTS:
4 boneless skinless chicken breasts
Salt and pepper to taste
1 16-ounce jar Salsa Verde
8 ounces Pepper jack, Monterey jack, or Mexican blend cheese, shredded
1 cup Gordo's Cheese Dip Original
3 small peppers, hatch or poblanos work well
fresh cilantro, chopped
HOW TO PREPARE:
Preheat oven to 375 degrees and grease a baking dish. Pound chicken to about 1-inch thickness and season generously with salt and pepper. Arrange chicken in a single layer in the baking dish. Pour salsa and Gordo's Cheese Dip Original over chicken making sure to cover all of the chicken completely. Thinly slice and spread peppers over chicken. Top with shredded cheese. Bake for 20 to 25 minutes or until chicken is cooked through. Garnish with cilantro and serve. You can thank me later.