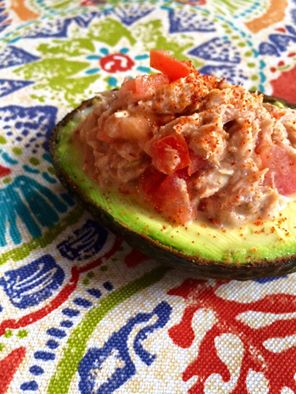 INGREDIENTS:
3 (5-ounce) cans tuna
½ cup melted Gordo's Cheese Dip (Original, Mild, or Hot)
½ cup tomatoes (diced)
½ teaspoon cayenne pepper
2 – 3 avocados, halved and pitted
salt and pepper, to taste
HOW TO PREPARE:
Combine tuna, Gordo's Cheese Dip, tomatoes, and cayenne pepper in a medium bowl until well combined. Spoon into avocado halves. Salt and pepper to taste.