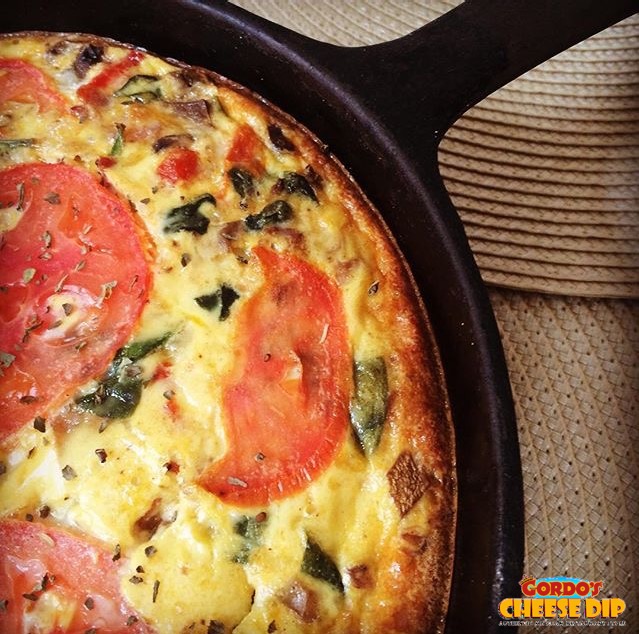 Serves: 8 servings
INGREDIENTS:
1 9 inch piecrust
3 slices of bacon, cooked crisp and chopped up
⅓ C fresh spinach, sautéed
3 tbsp mushroom, chopped
5 large eggs, beaten
1 C half and half
½ C milk
½ C shredded Swiss cheese
¼ C shredded cheddar cheese
3 tbsp melted Gordo's Cheese Dip Original
½ tsp ground pepper
⅛ tsp seasoned salt
1 tbsp basil
¾ of a tomato, thin sliced, slices halved
HOW TO PREPARE:
Place the piecrust in a 9″ round pie pan. Freeze for 15 minutes. Bake the piecrust at 350 for 15 minutes. While piecrust is freezing and baking, you can begin to prep the inside of the quiche. In a mixing bowl, combine the beaten eggs, cheeses, milk, half and half, bacon, spinach, mushroom, basil, pepper and seasoned salt. Pour the mixture into the prepared piecrust and even out if needed. Top with the sliced tomatoes. Bake at 350 for 45 minutes or until a toothpick inserted into the center comes out clean.