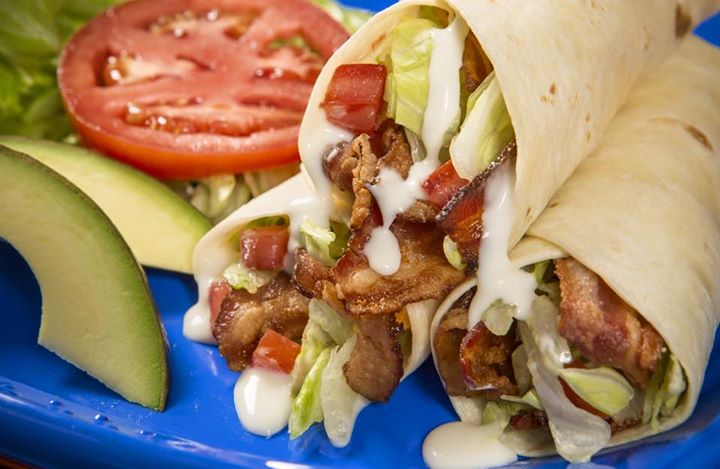 INGREDIENTS:
4 (10-inch) flour tortillas
8 slices bacon, cooked crisp
8 green leaf lettuce leaves
8 slices tomato
1 container Gordo's Cheese Dip (to taste)
Salt and freshly ground black pepper
HOW TO PREPARE:
Top each tortilla with, 2 slices bacon, 2 lettuce leaves, and 2 slices of tomato. Pour Gordo's Cheese Dip over top and season with salt and pepper, to taste. Roll tortilla, folding one edge over the other. Arrange them on a serving platter and serve.