GOAAALLLLL! If you've been following the World Cup like I have, you've been hearing a lot of that lately. I always found it interesting that the U.S. gets really excited about soccer once every four years while the rest of the world is always obsessed with soccer, sorry I mean 'football'. I think we have so many other professional sports that were established first that soccer naturally falls lower on the average American's priority list. However, Major League Soccer is expanding rapidly in the U.S. With 23 clubs already established and 3 new ones on the way, soccer is well on its way to becoming more popular in America. I can honestly say I've never been to a professional soccer match but would love to check one out, especially with Atlanta United right here in my backyard!
The World Cup Final is coming up this Sunday on July 15th! We're down to 4 teams, France, Belgium, Croatia, and England. I'm going to drop a little knowledge on you, so that way you can impress your friends if you go to World Cup watch party this weekend! The FIFA World Cup was first held in 1930 in Uruguay. The driving force behind the start of the tournament was because the 1932 Olympic Games that were being held in Los Angeles were not going to include soccer that summer due to the unpopularity of the sport in the U.S. Therefore, FIFA decided to start their own international tournament just for soccer. In the inaugural World Cup in 1930 only 13 teams participated. Uruguay won the final match on its home turf, defeating Argentina 4-2 in front of a crown of 93,000 people. Since then the tournament has evolved and expanded quite a bit. Now there is a two year qualifying process that involves around 200 teams from around the world. Of the 200 teams that attempt to qualify, 32 are able to participate in the World Cup. Now you know, go impress your friends!
If you happen to be hosting or attending a watch party for the World Cup this weekend, I have great recipe you can whip up. Everyone loves a good theme, so why not make Taco Cups for the World Cup! This is a super easy recipe and they the perfect party snack!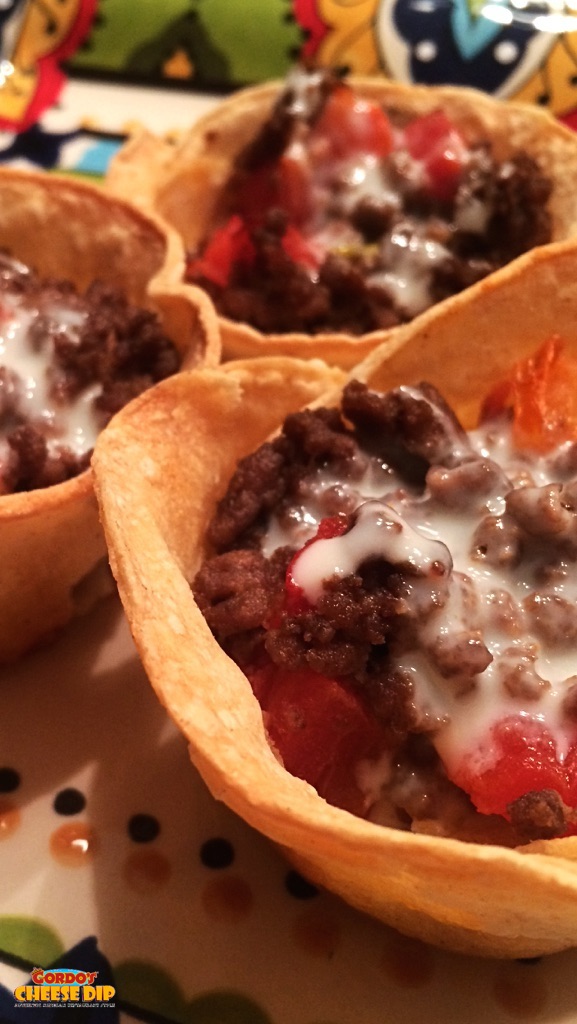 INGREDIENTS:
HOW TO PREPARE:
Preheat oven to 375 degrees F. Coat a standard size muffin tin with nonstick cooking spray. Combine cooked beef, taco seasoning, shredded cheese and tomatoes in a bowl and stir. Line each cup of prepared muffin tin with a two wonton wrappers. Add taco mixture. Bake at 375 for 11-13 minutes until cups are heated through and edges are golden. Top with 1 Tablespoon Gordo's Cheese Dip.
*Optional: Top with sour cream and shredded lettuce for full taco experience*