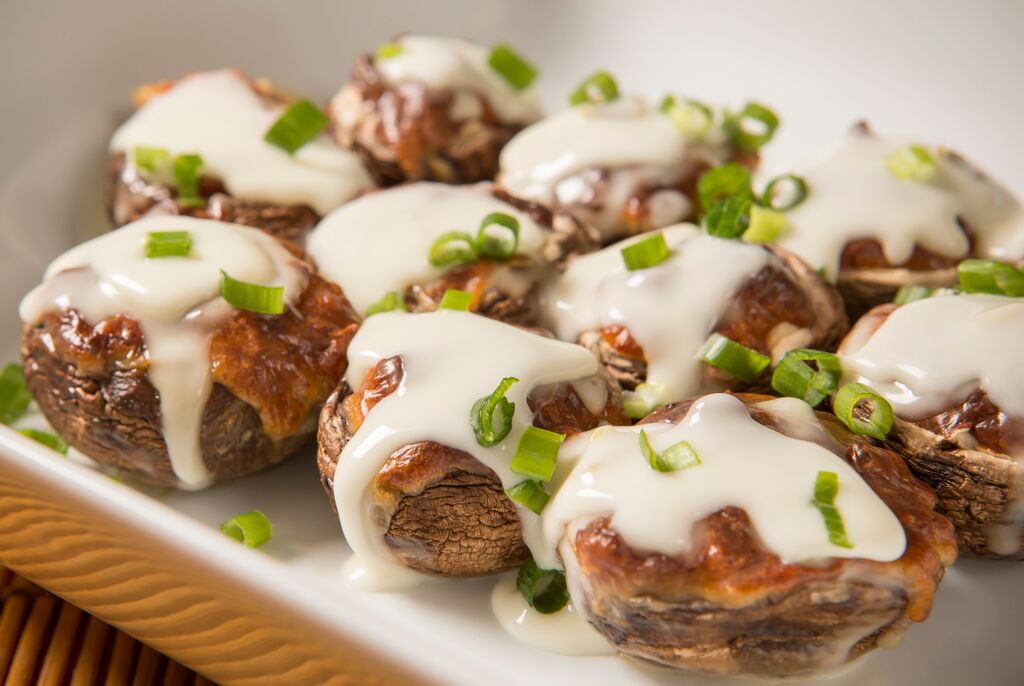 INGREDIENTS:
1 container(16oz) Gordo's Cheese Dip(any flavor)
½ cup panko bread crumbs
8 to 10 slices bacon, cooked and crumbled
15 to 20 large mushrooms
HOW TO PREPARE:
Preheat oven to 400 degrees. Remove stems from mushrooms and mince. Mix melted Gordo's cheese dip, panko bread crumbs, crumbled bacon and mushroom stems. Place mushroom caps on greased baking pan. Fill with bacon and cheese mixture. Bake 20 to 25 minutes or until golden brown.