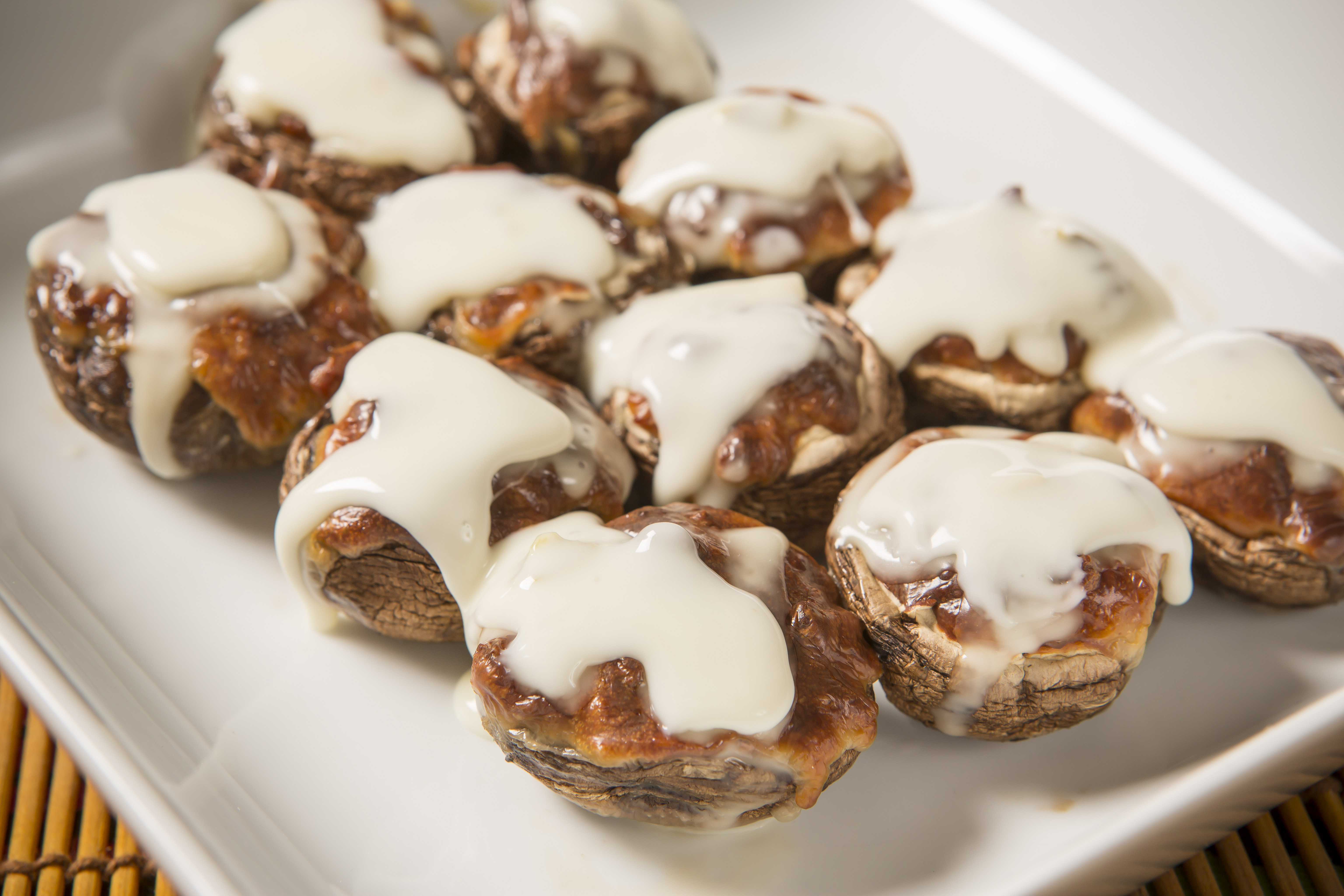 INGREDIENTS:
12-14 white mushrooms, cleaned and stems removed
1 cup of crab meat, chopped
6 oz of softened cream cheese
3 oz of Gordo's Mild Cheese Dip
½ cup grated parmesan cheese
½ green onions
1 clove of minced garlic
3/4 bread crumbs
2 tsp of hot sauce
HOW TO PREPARE:
Preheat oven to 375 degrees. In a mixing bowl, combined crab, cream cheese, Gordo's, parmesan cheese, green onions, garlic, bread crumbs, and hot sauce. Scoop a large tablespoon of the mixture onto each mushroom cap. Spray a baking sheet with non-stick cooking spray and place the stuffed mushrooms on the pan. Bake for 20 mins until the top is golden brown and serve warm if possible.