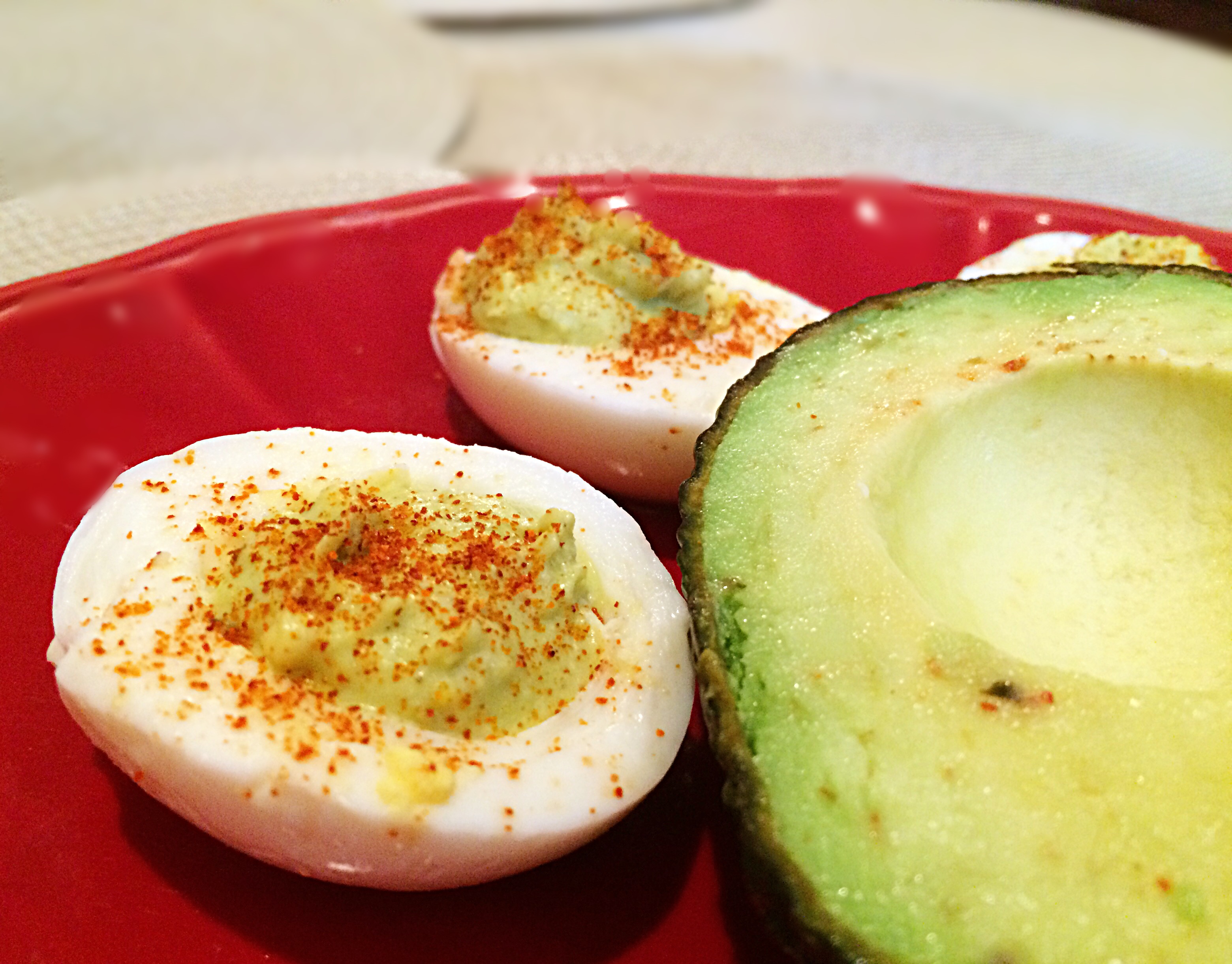 INGREDIENTS:
8 eggs, hardboiled
1 ripe avocado
1/3 cup Gordo's Cheese Dip
1/2 cup bacon bits
2 teaspoons fresh lemon juice
salt and pepper
cayenne pepper to taste
HOW TO PREPARE:
Hard boil your eggs. Remove shells, cut each egg in half lengthwise, and scoop out yolks. Reserve yolks in a bowl to the side. Peel and pit your avocado and add it to your bowl of yolks. Use a handheld blender or a food processor to puree together until smooth and creamy if desired. Add cold Gordo's Cheese Dip, bacon bits, lemon, and salt and pepper to taste. Mix. Scoop into the middle of each egg white. Sprinkle with a bit of cayenne pepper and seasoned salt and enjoy! Keep them covered in the refrigerator until ready to serve.