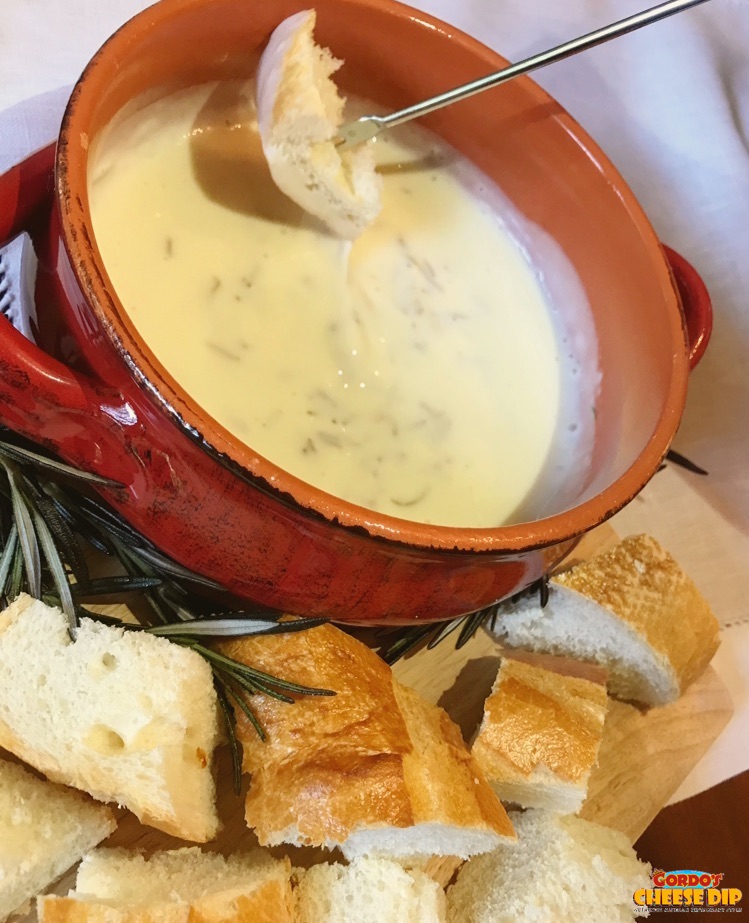 INGREDIENTS:
1 tub Gordo's Cheese Dip Original
2 cloves garlic, minced
1 cup Chardonnay
2 tablespoons fresh rosemary, finely chopped
Sea salt and black pepper to taste
HOW TO PREPARE:
In a small saucepan, saute the garlic over medium heat until translucent. Add the white wine and stir. Add to heated Gordo's Cheese Dip. Stir in rosemary. Serve immediately with crostini, bread cubes, apples, veggies, or chips.