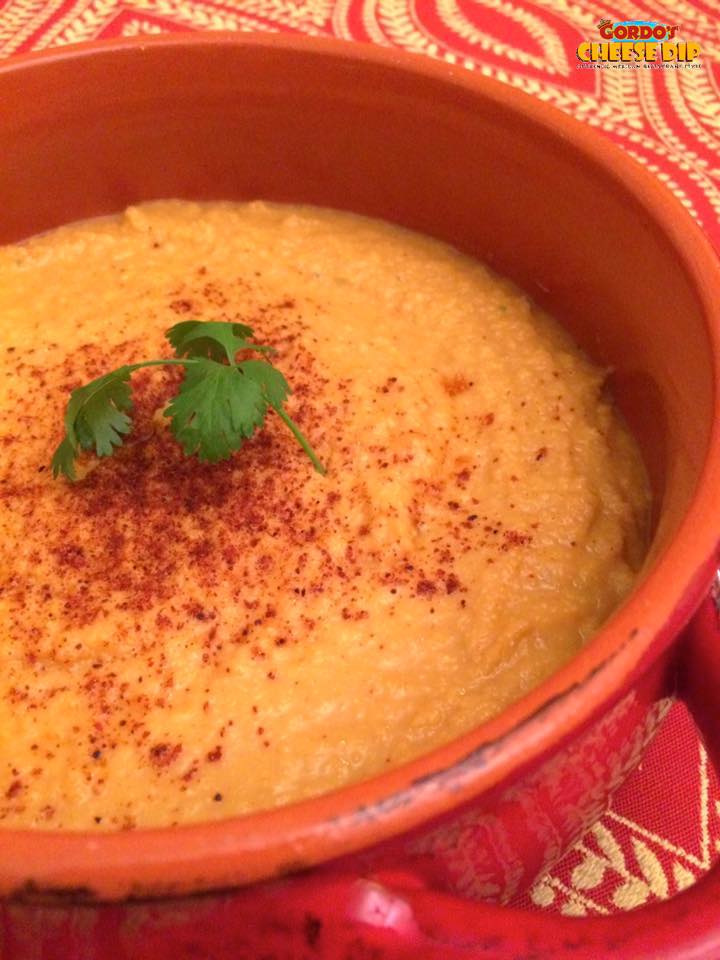 INGREDIENTS:
1 package taco seasoning mix
1 can (15 oz) chick peas (garbanzo beans), undrained

2 teaspoons olive oil

1 tablespoon lemon juice

1 clove garlic, chopped

1/4 cup Gordo's Cheese Dip 

2 tablespoons chopped fresh cilantro, if desired
HOW TO PREPARE:
Drain chick peas, reserving liquid. In blender or food processor, place chick peas, oil, lemon juice, garlic, Gordo's Cheese Dip and taco seasoning mix. Cover; blend until smooth. Add reserved chick pea liquid, 1 teaspoon at a time, until desired consistency. Garnish hummus with cilantro. Serve with tortilla chips.