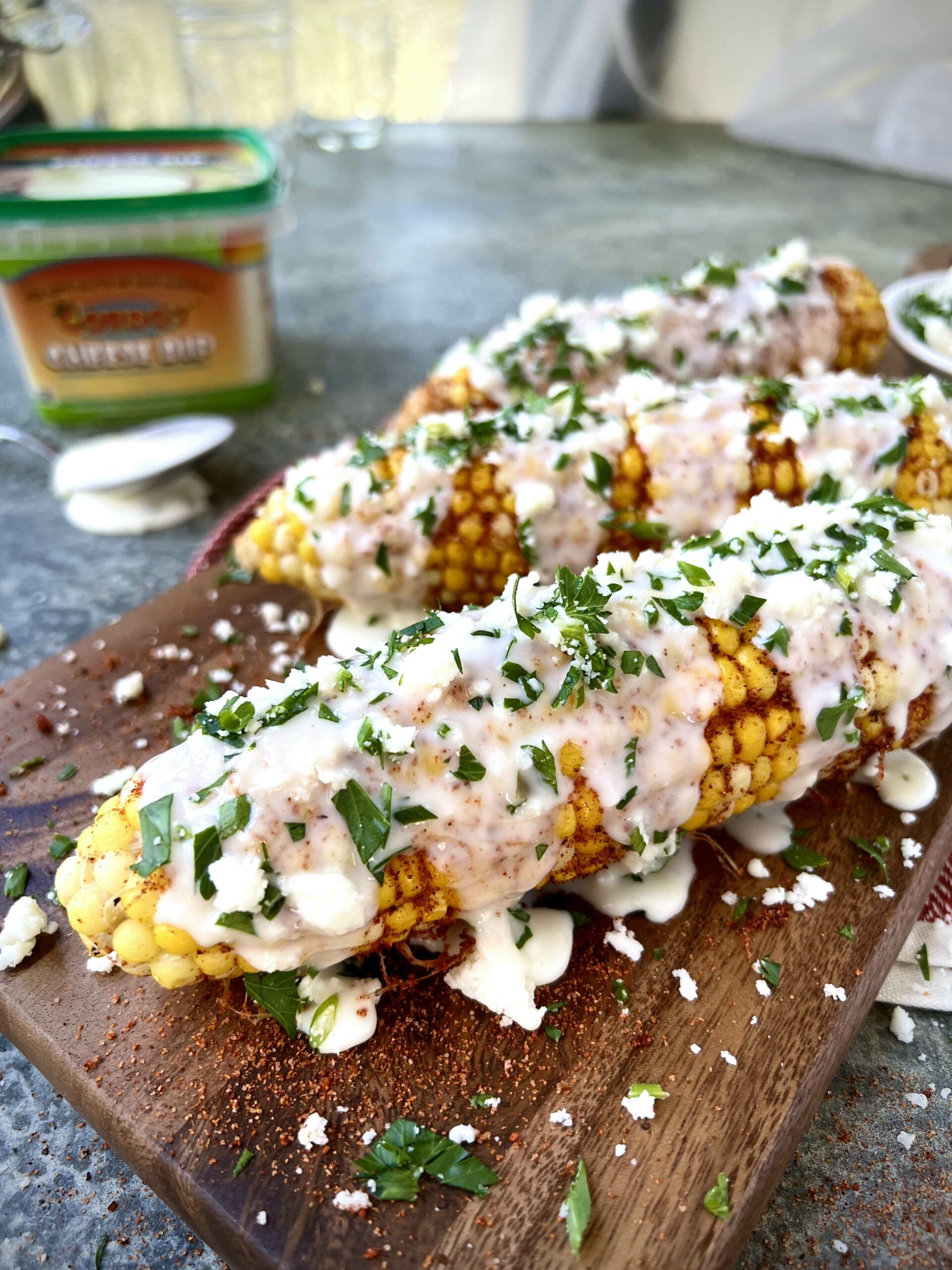 Makes 3 servings 
INGREDIENTS:
3 ears corn on the cob, husk removed
about 1 tablespoon BBQ spice
1/2 cup Gordo's Mild Cheese Dip, at room temperature

 

1/2 cup crumbled Queso Fresco, grated Cotija Cheese, or Grated Parmesan Cheese

 

about 2 tablespoons chopped fresh parsley

 

about 2 tablespoons chopped fresh chives

 
HOW TO PREPARE:
Bring a medium pot of salted water to a boil. Add corn on the cob and boil for 15 minutes or until corn is tender. Meanwhile, in a small bowl, combine cheese, parsley, and chives. Remove corn from water and sprinkle each cob with 1 teaspoon BBQ spice. Using a spoon or butter knife, quickly slather each cob with a few tablespoons Gordo's Cheese Dip and sprinkle with cheese and herbs.