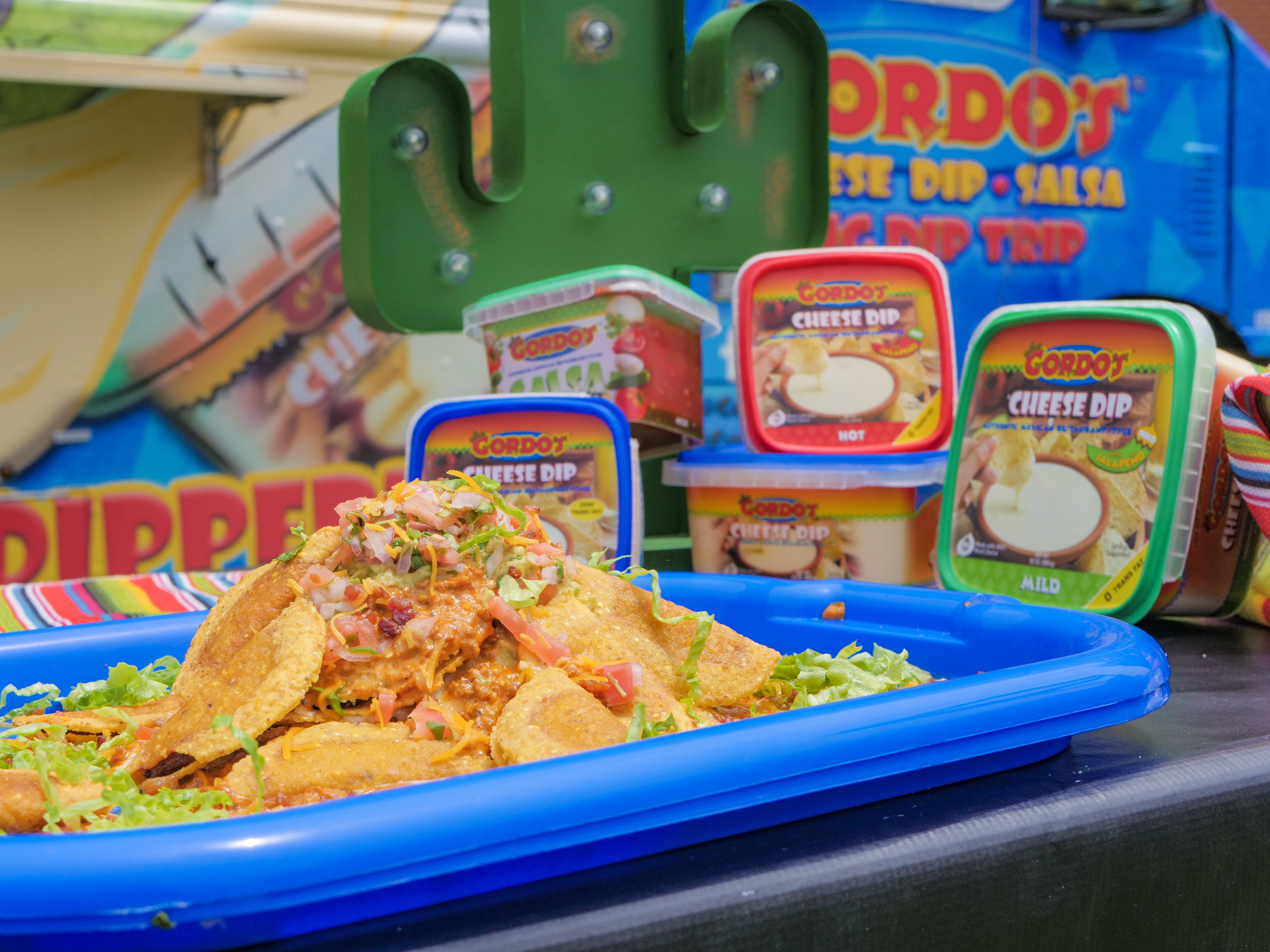 INGREDIENTS:
8oz Cooked Ground Chorizo
Shredded Lettuce
Shredded Cheese
Bacon Bits
8oz Pico De Gallo
Guacamole
15-20 Mini Tacos
And whatever else you want …
HOW TO PREPARE:
Mix chorizo and half of 1 Gordo's Cheese Dip together. Building in layers; add
sausage and cheese mix, pico, Gordo's salsa, lettuce, shredded cheese, guacamole, bacon bits, mini tacos and whatever else you want!
Then repeat.
Then top it off with remaining cheese, pico and lettuce! "Nacos" are really customizable and different to make for any fiesta!