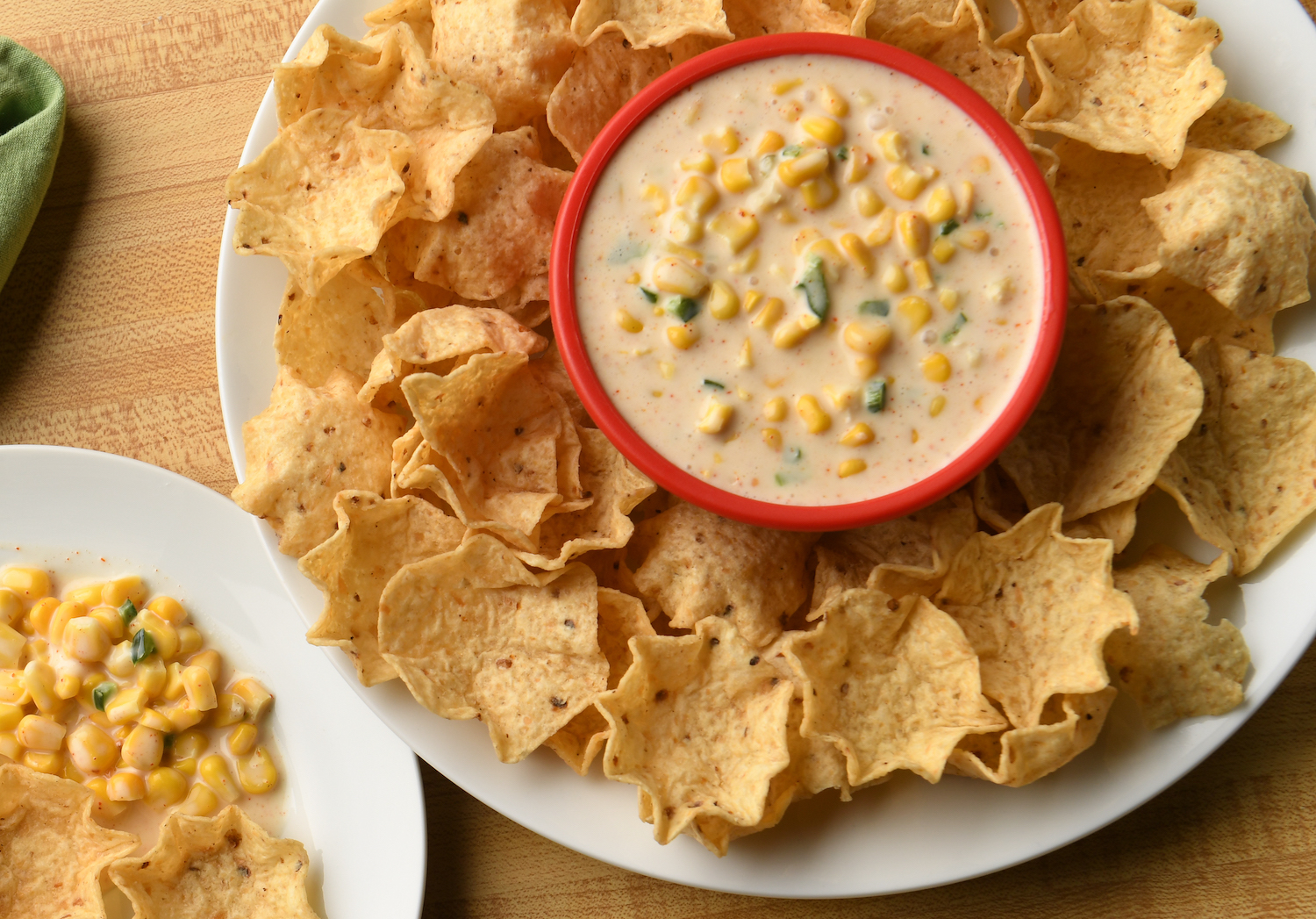 INGREDIENTS:
2 poblano peppers

1

tsp

garlic powder

1/2

tsp

chipotle chili powder

1/2

tsp

salt

1/4

teaspoon

pepper

4

cups

frozen corn kernels

1 container Gordo's Cheese Dip
HOW TO PREPARE:
Preheat the oven to 350 degrees F. Char the poblano peppers either directly on the flame of a gas burner, or in the oven under the broiler. You will want to char the poblanos for roughly 5-10 minutes. Place blackened poblanos in a bowl and cover tightly with plastic wrap for 10 minutes. Remove the blackened skin by scraping with a sharp knife, then remove and discard the seeds and ribs of the poblanos. Chop the peppers up into small pieces. In a small bowl, mix garlic powder, chipotle powder, salt, and pepper. In a large bowl, mix to combine the chopped poblano peppers, corn, seasoning mix, and Gordo's Cheese Dip. Transfer mixture into a baking dish. Bake for 15 minutes until hot and bubbly. Serve your Poblano Corn Dip with tortilla chips, and enjoy!