Memorial Day is one of the great outdoor gatherings in America that is thought to kick off the summer, but in reality, was at one time a very somber observance. The history behind Memorial Day is as varied as those it honors. While the exact location or date of the first observance is argued, it is known to show up in history in the 1860s. Some say the south called it Decoration Day after the Civil War took many lives. On May 5, 1868, General John A Logan, leader of an organization for Northern Civil War veterans called for a nationwide day of remembrance. This varied from April to June depending on the region. Communities would gather and decorate graves to honor and remember those who gave the ultimate sacrifice of their life while serving in the Armed Forces of the United States. As time went on, it became a way for those who had moved on to come back to their hometowns and roots and show honor and respect. Soon, town streets were decorated in red, white, and blue. Gatherings grew to include lunches, games, and parades. Honoring those through stories and great heroic recollections, Memorial Day became a Federally observed holiday on the last Monday of May 1971.
Today, Memorial Day typically "marks" the beginning of summer in many areas. School lets out right before Memorial  Day weekend, neighborhood pools open up, and hours are spent outside, the summer fun has ensued! Bar-B-Q's, outdoor games, tag, hide and go seek, and homemade ice cream fill the evenings in the neighborhoods during Memorial Day weekend. 
Although Memorial Day began as a somber event, today we remember those and their sacrifice of the ultimate gift of life that continues to ensure our freedoms as Americans. As you start to plan the weekend of festivities, don't forget to bring Gordo's Cheese Dips to the fun! What better way to gather around and remember those we love than with the creamy delicious flavors that Gordo's Cheese brings? As the night sky lights up with fireworks and laughter fills the air, have a celebration with the foods you bring to honor those you remember with Gordo's.
Whether you choose just the creamy flavor of the Original Gordo's Cheese Dip, decide to add a little kick with delicious flavors of the Gordo's Mild Cheese Dip, or be bold and light up your tastes buds with Gordo's Hot Cheese Dip, any way you choose to showcase this classic American-made dip, bringing Gordo's to the party is always a winning idea.
When thinking of Memorial Day festivities, poolside or lakeside are ALWAYS at the forefront!  A quick easy way to appease the gatherers is with easy-to-eat dishes. This is where Gordo's Cheese's SHINE!  You can start out the day with Spicy Ranch Dip. Great for the "grazing" time until everyone is HUNGRY!  When that time hits, let the fireworks start! Gordo Dogs and Gordo Burgers are going to be the winning combination! Yes, that's right. America's favorite for grilling and gathering is hot dogs and hamburgers and when you add Gordo's Cheese to the mix, it kicks them up a notch!
Spice up the table to start the day off right with finger foods until time to eat! Gordo's Spicy Ranch Dip is just the prize!  Whip this up and you will see it disappear in no time! Great for dipping chips, veggies, pretzels, shrimps, or crostini in! You can even add it to the buns later for extra flavor! Make sure you have several batches of this ready because you are going to need to replenish, for sure!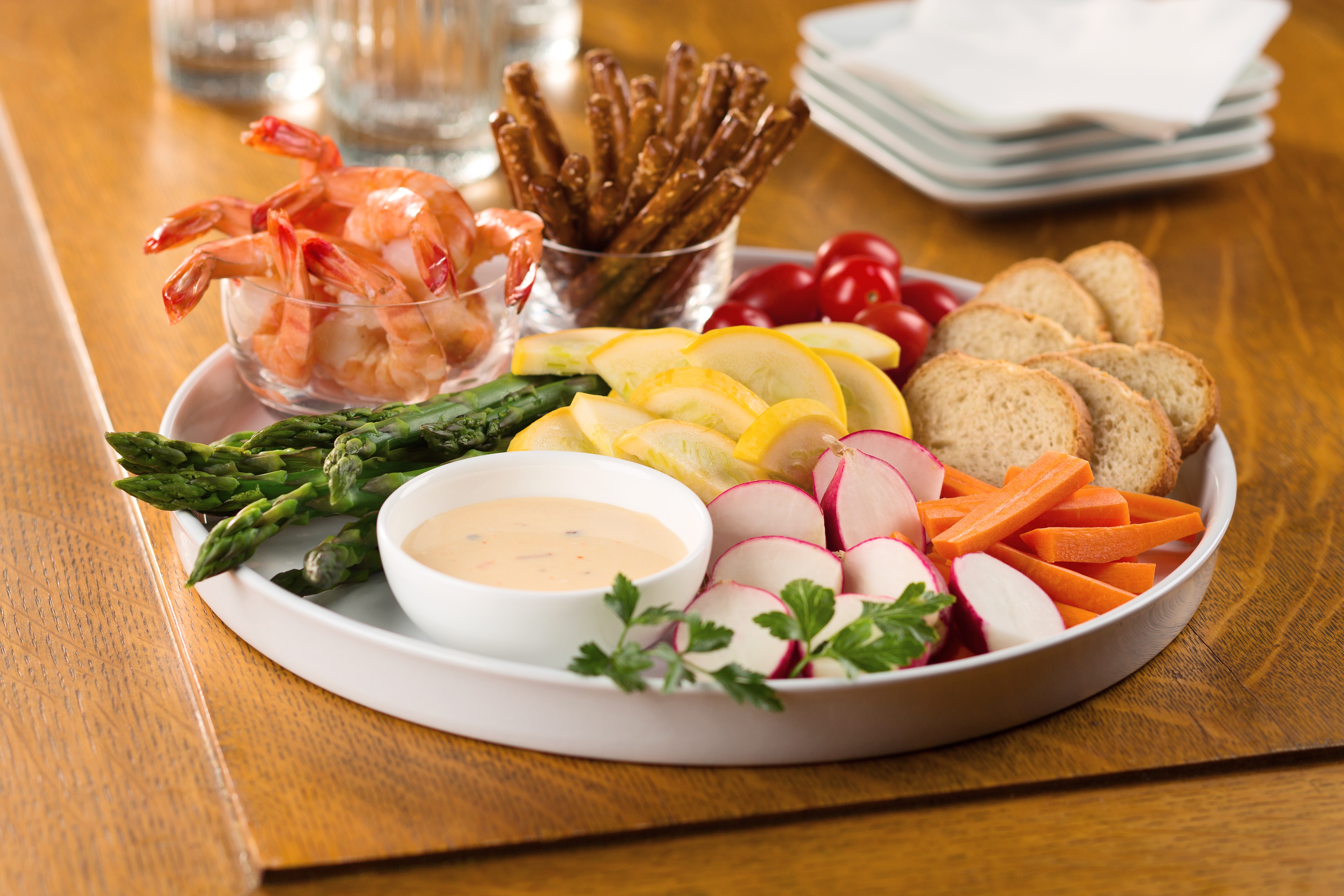 INGREDIENTS:
1 1 oz package spicy Ranch dressing mix, dry
1 container Gordo's Cheese Dip
HOW TO PREPARE:
Heat Gordo's Cheese Dip, add Ranch dressing mix to taste. Serve with veggies, chips, or crackers.
Queso Hot Dogs are next up! Crunchy. Savory. Spicy. Cheesy. QUESO HOT DOG. Who doesn't love a good grilled hot dog at a Memorial Day cookout? Let's take a classic and put a spicy twist on it!.  You can go crazy here and add all the fun toppings you want – or eat it just like this! Maybe throw some good hot chili on it! Let it sizzle on the grill and keep it turned – no burned dogs here! However you choose to top your Queso Hot Dog, you can't go wrong with any of Gordo's Cheese Dip flavors!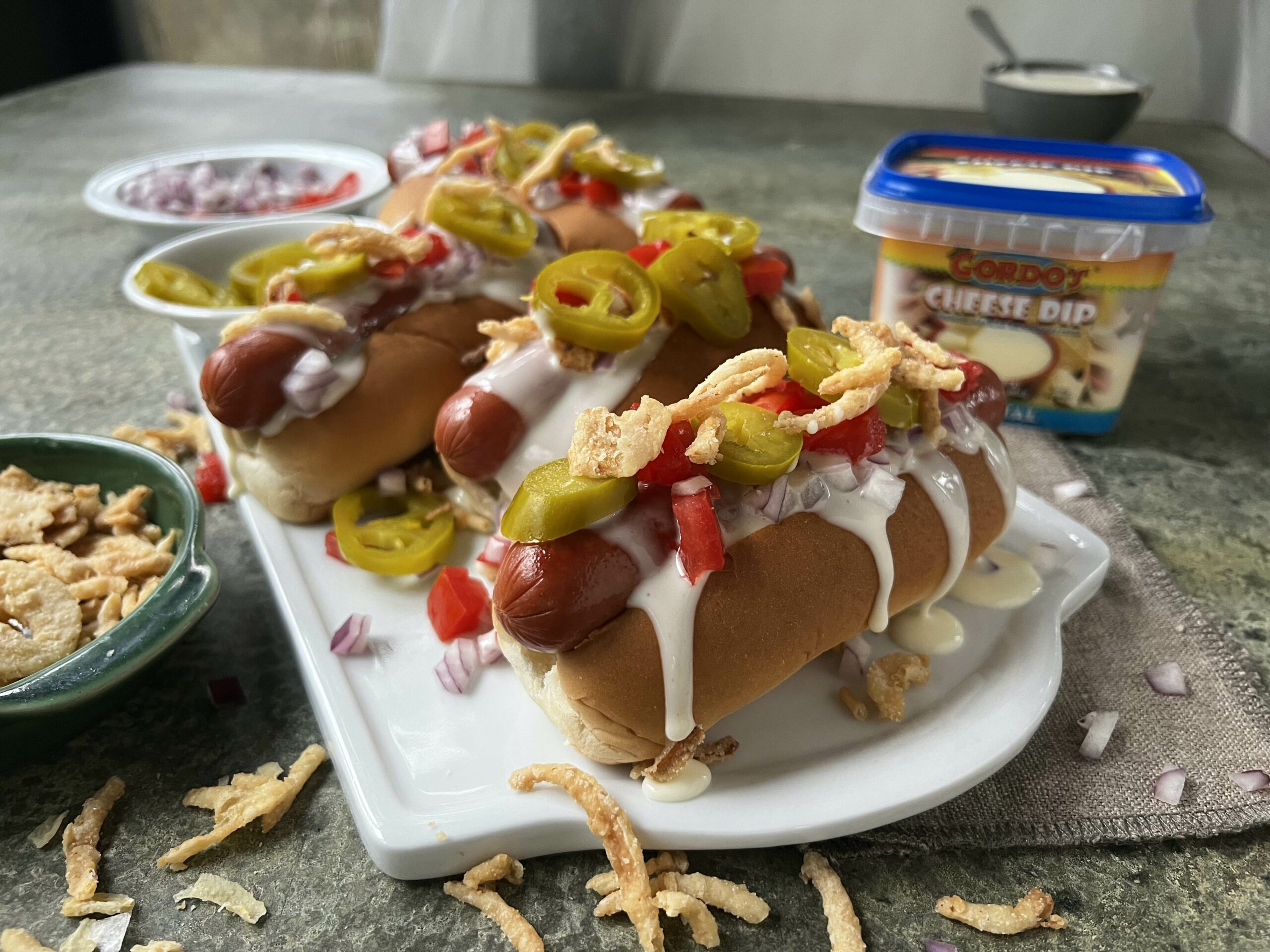 Makes 4 Servings
INGREDIENTS
4 hot dogs

 

4 hot dog buns
1 (16-ounce) container Gordo's Original Cheese Dip
1/2 cup chopped tomatoes
1/2 cup chopped red onion

 

1/2 cup fried onions, such as French's
1/4 cup pickled jalapeños

 
HOW TO PREPARE
In a medium skillet, over medium heat, cook hot dogs until heated through, about 6 minutes, stirring often. Meanwhile, remove plastic tab from Gordo's cheese dip. Loosen the lid, and microwave for 2 minutes, stirring every 30 seconds. Place hot dogs into their buns and top with queso, tomatoes, red onion, fried onions, and jalapeños. 
You can't have an American Summer Celebration without bringing hamburgers to the party! The fun of standing around the grill, talking, laughing, and hanging out while hamburgers with the creamy richness of Gordo's Cheese Dip in the mix, cooks up just right! Add queso to the top for an extra cheesy queso burger! Top it with your preferred burger toppings like grilled onions, bacon, jalapenos, lettuce, tomatoes, or whatever toppings make your mouth party and keep your guests happy with the bold flavors Gordo's Cheese Dip brings to the Memorial Day Weekend fun.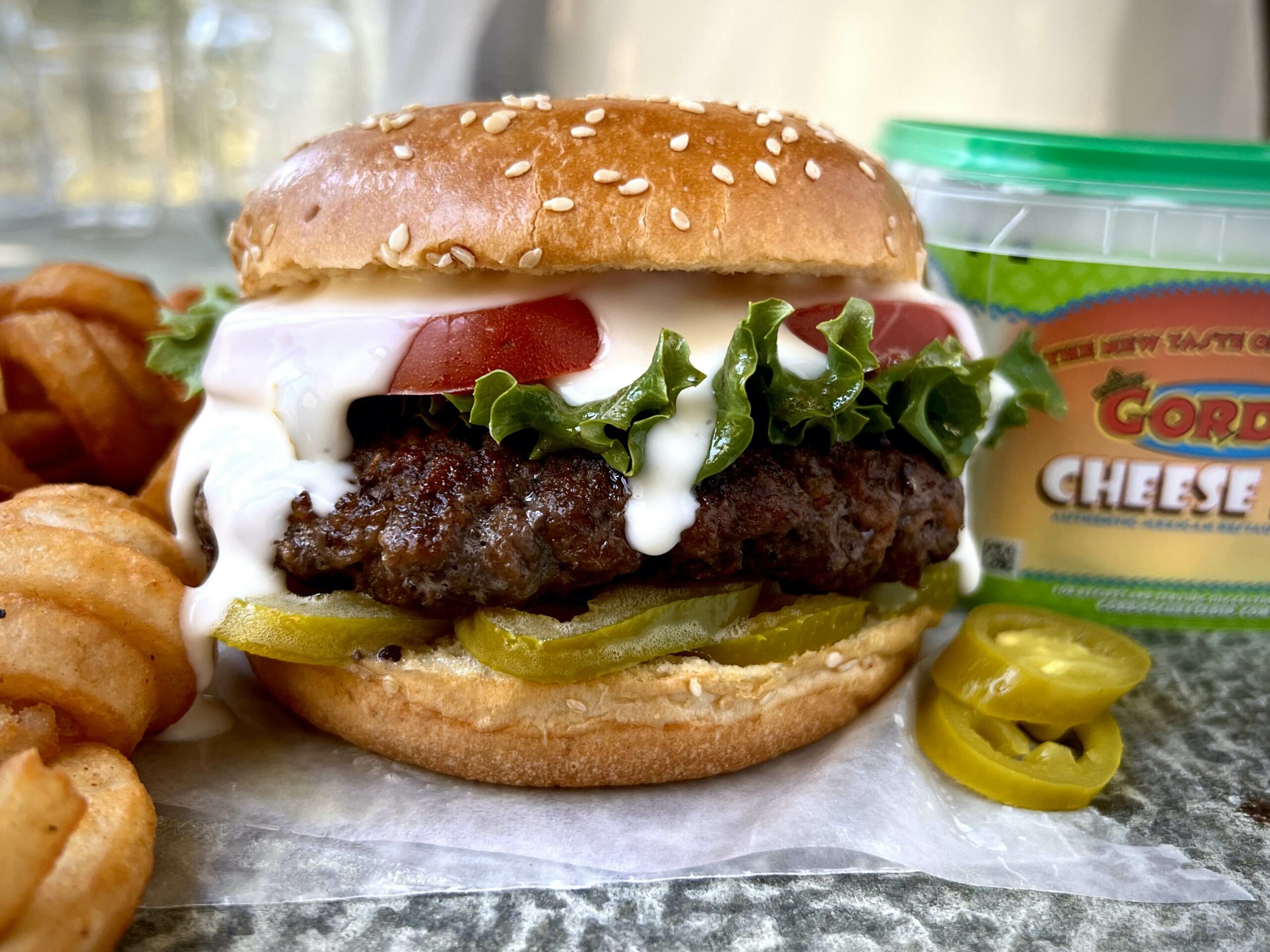 Makes 4 burgers
INGREDIENTS
1 pound ground beef
1 (1-ounce) packet taco seasoning
4 hamburger buns
About 1 cup Gordo's Cheese Dip (Original, Mild, or Hot), heated according to package instructions
Pickled jalapeño slices, as desired
4 slices tomato
4 leaves green leaf lettuce
HOW TO PREPARE
In a medium bowl combine taco seasoning and ground beef. Form into 4 hamburger patties. Cook hamburger patties in a medium skillet over medium heat for 5 minutes per side or until cooked through. Place hamburger patties onto hamburger buns and top with jalapeños, tomato, lettuce, and about 2 to 4 tablespoons Gordo's Cheese Dip.
That is just a few ideas for Memorial Day weekend recipes! Pop over to our recipe page to find more great recipes to bring your Memorial Day cookout or get-together! Find all of your cookout classics like coleslaw, potato salad, mac and cheese, and more!

Again, Gordo's Cheese Dips would like to remember those who have given the ultimate sacrifice for our country.  We are proud to be an American-made product and an American-run company.  Here's to you!