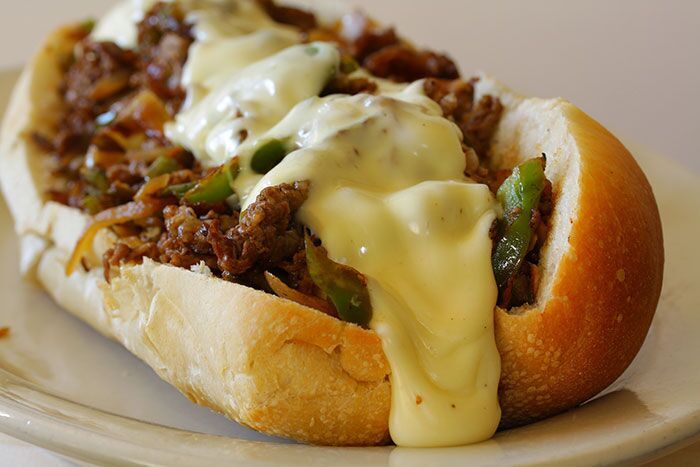 INGREDIENTS:
1 1/2 pound rib eye steak -very thinly sliced or shaved
1/2 teaspoon salt
1/4 teaspoon pepper
1/4 cup worcestershire sauce
1 large green pepper, thinly sliced
1 large onion, thinly sliced
4 tablespoons olive oil
Gordo's Cheese Dip Mild
HOW TO PREPARE:
Preheat oven to 300 degrees Fahrenheit. Slice the green peppers and onions. On medium heat saute the vegetables with a little bit of olive oil. Cover the saute pan, so it can steam a little. Set the veggies aside, saute the meat. Season the meat with salt and pepper. Add the worcestershire sauce and stir once more. Mix in the vegetables with the meat. Open each roll lengthwise, add the meat mixture. Pour Gordo's Cheese Dip over top.