The Coast
Are you gearing up for the Holiday season? Is the tree ready, are the lights up? December is in full swing and National Lampoon's Christmas Vacation is on repeat! There are some holiday traditions that just can't be broken. As for the food at Christmas, we all know the basics. Mashed potatoes, ham, stuffing, etc. However, for the next few weeks I'm going to highlight three different regions of the U.S. and go over some holiday dishes that can be found in different parts of the country! As a nation, we share a lot of similarities when it comes to the holidays, but each region also has its own staple dishes that are often part of the holiday family meal. This week I'm focusing on coastal fare! I have family that lives South Carolina so a good part of the coastal inspiration comes from them. Here are some staple dishes you might add into your household over the holidays!
Shrimp and grits are a staple in the southern coastal regions. It can work as a main dish or a shareable appetizer. A lot of southerns even have shrimp and grits at breakfast! Nothing says southern breakfast more than cheese grits!
INGREDIENTS
For grits:
4 cups of non-fat milk
1 cup of stone ground grits
1 TBSP butter
1 cup of shredded cheddar
1 cup of Gordo's Mild Cheese Dip
For shrimp mixture:
2 lbs of medium shrimp, cleaned, peeled and deveined
2 Tbsp of better
1 green and 1 red pepper finely diced
1 onion
2 gloves of garlic, minced
1 tsp old bay
Dash of salt and pepper
HOW TO PREPARE:
To prepare, begin by preparing the grits first. In a 4 quart saucepan, bring butter and milk to a boil and gradually stir in the grits. After all grits are incorporated, lower heat and continue to simmer and stir frequently until all the liquid is absorbed. Continue to stir for about 30 minutes until grits are thick and creamy. Once grits are fully cooked, add the shredded cheese and the Gordo's to the grits, stirring in until completely melted. While the grits are cooking, start the shrimp. For the shrimp mixture, melt butter in the pan, add the garlic, and sauté the peppers and onions. Add the shrimp and seasoning, cook on medium to about 10 minutes until shrimp are fully cooked. Put the grits in a bowl and spoon a healthy portion of the shrimp mixture over the cheesy grits and enjoy! If you'd like, you can also add andouille sausage to this recipe by cooking the sausage with the shrimp mixture.
Crab stuffed mushrooms are one of my favorite appetizers and a coastal classic. Even those who don't usually like mushrooms enjoy this seafood appetizer! And if the seafood doesn't suit your tastes, check out our Bacon and Cheese Stuffed Mushrooms!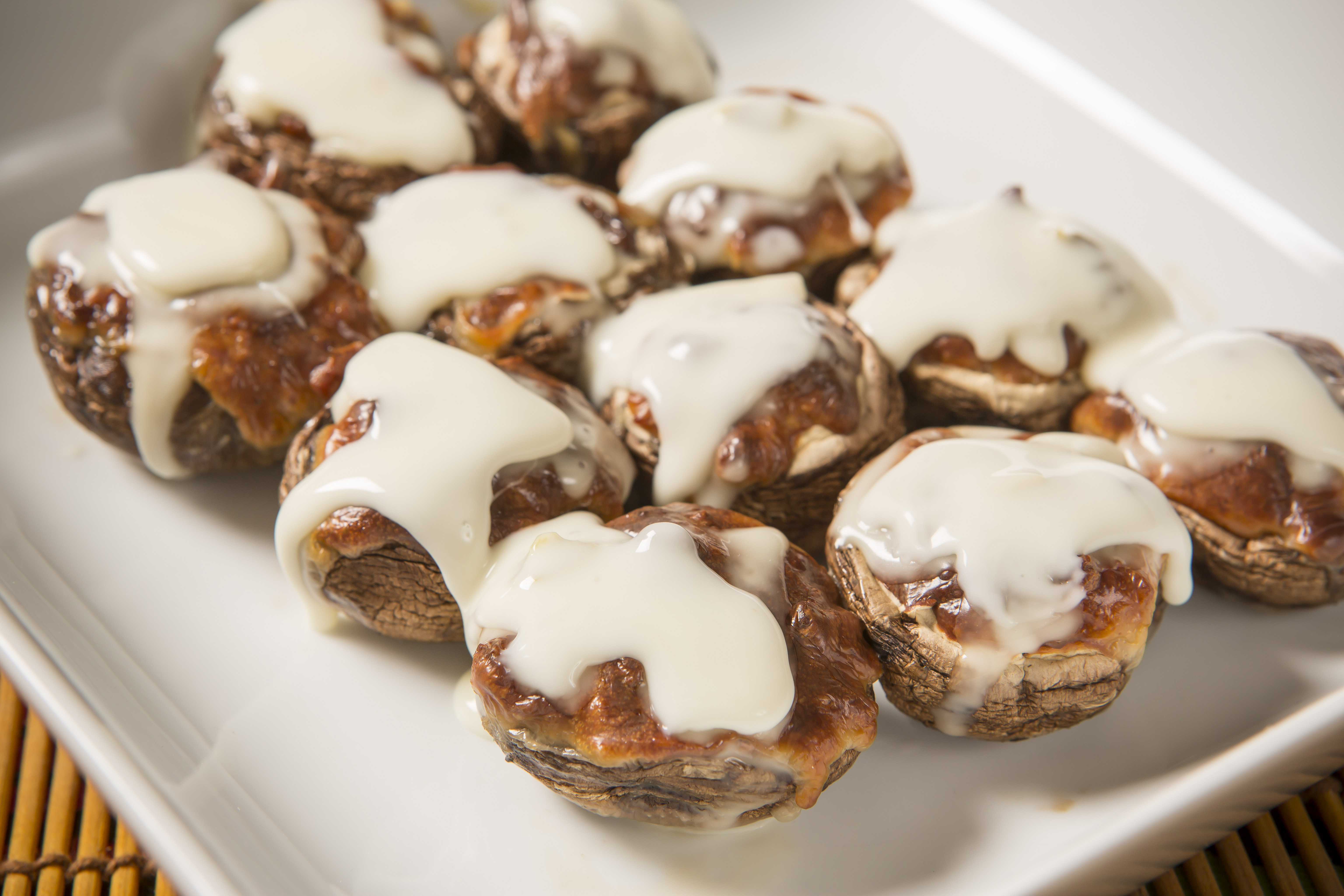 INGREDIENTS:
12-14 white mushrooms, cleaned and stems removed
1 cup of crab meat, chopped
6 oz of softened cream cheese
3 oz of Gordo's Mild Cheese Dip
½ cup grated parmesan cheese
½ green onions
1 clove of minced garlic
3/4 bread crumbs
2 tsp of hot sauce
HOW TO PREPARE:
Preheat oven to 375 degrees. In a mixing bowl, combined crab, cream cheese, Gordo's, parmesan cheese, green onions, garlic, bread crumbs, and hot sauce. Scoop a large tablespoon of the mixture onto each mushroom cap. Spray a baking sheet with non-stick cooking spray and place the stuffed mushrooms on the pan. Bake for 20 mins until the top is golden brown and serve warm if possible.
Keto Tip: This recipe can easily be made keto-friendly by removing the bread crumbs!
Salmon Chowder
To me, the best part of winter is all of the soup! Now to some fish doesn't belong in soup…well they are wrong! This Salmon Chowder is delicious and will warm you up on those cold Christmas nights!
INGREDIENTS:
2 TBSP of butter
1 chopped white onion
1/2 cup of celery
2 carrots diced
1 tsp salt, 1 tsp black pepper, 1 tsp red pepper flakes, 1 tsp garlic powder
2 cups of diced red potatoes
2 cups chicken broth
2 cups of cooked salmon (or canned)
1 can cream style corn
2 cups of whole milk
8 oz of Gordo's Original Cheese Dip
HOW TO PREPARE:
In a large soup pot, sauté the celery, onions and carrots in the butter until onions are have softened. Add the seasonings, potatoes and chicken broth. Bring to a boil then reduce to medium heat. Simmer for about 20 minutes until potatoes are soft. Add all remaining ingredients and cook on medium heat for 8-10 minutes until heated.
All these dishes incorporate and celebrate the access to fresh seafood that you can find on the coast, but these recipes can be made anywhere. If you don't have access to fresh seafood, frozen or canned will also work in these recipes. Add some coast to your Christmas!