If you didn't notice, this last weekend was the Daytona 500, one of the biggest races in NASCAR! And of course the Gordo's team was out and about in Daytona checking in with our favorite NASCAR fans and having a good time! NASCAR is no joke with its ear-piercingly loud cars and even louder fans.
While our favorite racer, Lexi Gay (no bias there or anything), wasn't at this race, we still got to watch the other great racers over the whole weekend! From Thursday to Sunday, it was nothing but fast cars and good food. Despite all odds, Denny Hamlin reigned the victorious winner this weekend which was a huge bounce back from his winless season last year.
Now we aren't saying we were the highlight of the tailgates or anything…but we were totally the highlight of the tailgates. I mean, who doesn't want free queso and salsa hand delivered to their tailgate?! No one. The answer is no one. Everyone wants free Gordo's Dips and trust me it goes fast!
And in theme with going fast, I've whipped up some of our quickest to assemble tailgate foods! Trust me when I tell you that these snacks are fast to make but will be gone even faster! And in the words of the great Ricky Bobby…"I wanna go fast. "
One of our tailgate favorites is Gordo's Hot Sausage Dip! With only 4 ingredients, it is super easy to make. One of the best things about this recipe is it actually fills you up! It has sausage that help amp up the protein and keep your tailgate going all day!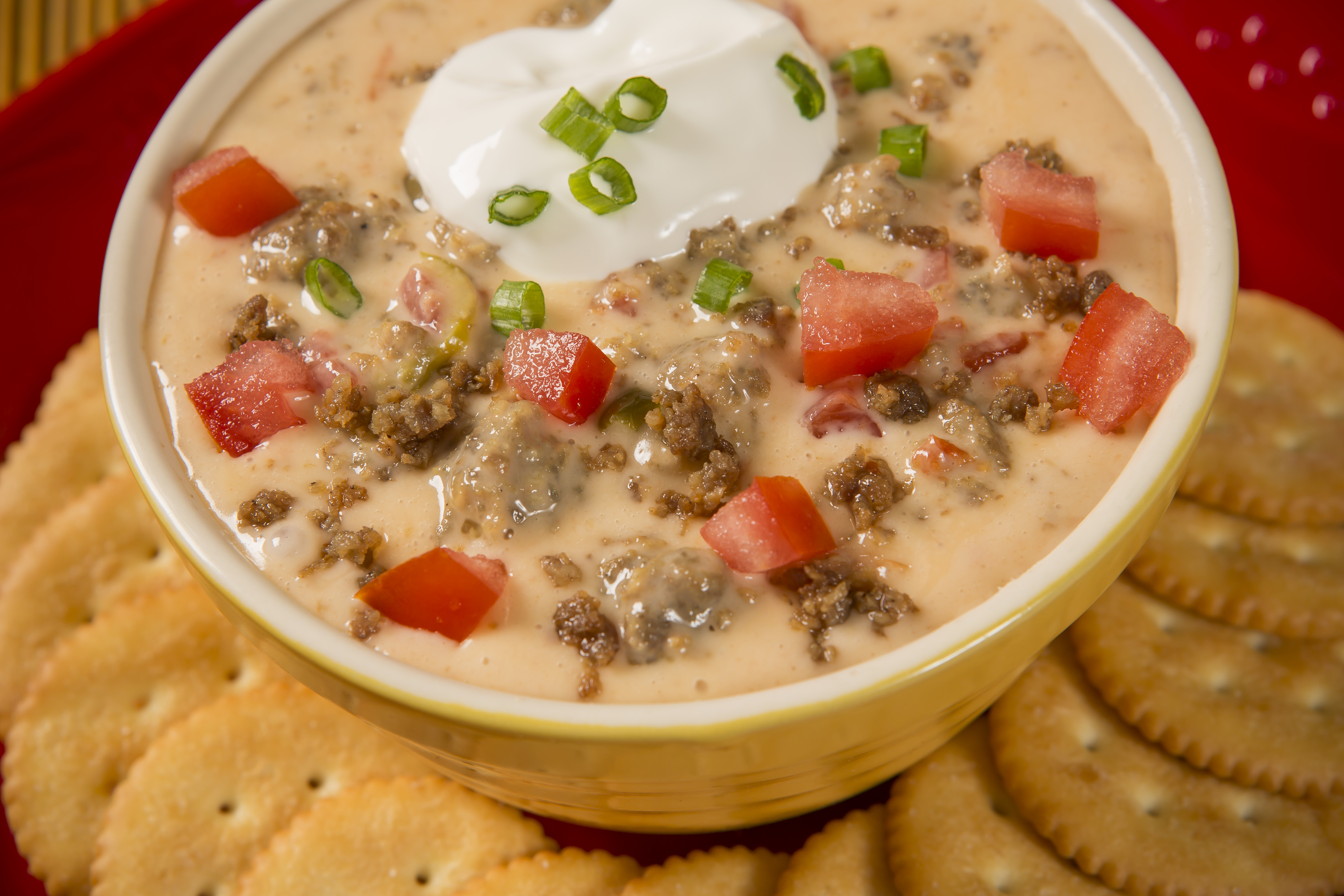 INGREDIENTS:
1 lb. ground hot pork sausage
1 (10oz.) can diced tomato and green chiles
1 cup Gordo's Cheese Dip(any flavor)
1 cup shredded sharp cheddar cheese
HOW TO PREPARE:
Cook sausage in large skillet, stirring until meat crumbles and is no longer pink. Drain well. Add diced tomatoes and green chiles, melted Gordo's cheese dip and shredded cheddar cheese. Pour in 2 quart baking dish. Bake at 350 degrees for 20 to 25 minutes or until bubbly. Serve with corn chips, tortilla chips, crusty bread
Is a tailgate even a tailgate without buffalo chicken wing dip? It's the perfect marriage of two classic tailgate dishes; wings and dip. Now this one can take a minute to make but we adjusted our recipe for you speedy NASCAR fans so you can get back to your tailgate ASAP.
INGREDIENTS:
3 boneless skinless chicken breasts, cooked and shredded

Faster Option: Canned Chicken works great

1 8 oz. package cream cheese
1 16 oz. tub Gordo's Cheese Dip
1/2 cup ranch or blue cheese dressing
1/4 to 1/2 cup bottled buffalo sauce depending on how spicy you like it
HOW TO PREPARE:
Melt cream cheese and Gordo's Cheese Dip in bowl in microwave for 2 minutes until melted. Stir in chicken, dressing and hot sauce. Pour mix into a greased 8 x 8 oven safe baking dish. Bake at 350 degrees for 30 minutes until hot and bubbly. If you are all about being fast, this recipe is an easy to microwave dish. Just throw it in the microwave for a few minutes until bubbly. Serve with tortilla chips, pita chips, veggies, crackers or bread.
Now this one is my person favorite dish. While it may not scream "NASCAR tailgate food," it is absolutely delicious. This pizza dip is totally customizable so grab your favorite pizza toppings and throw them then there!
INGREDIENTS:
8 oz Original Gordo's Cheese Dip
8 oz favorite marinara Sauce (any flavor or style)
4 oz grated Parmesan
½ packet dry Italian Dressing Mix
Desired toppings
HOW TO PREPARE:
Heat up Gordo's Cheese Dip in the microwave as directed. Pour into a microwave safe bowl. Add the remaining ingredients and mix well. Heat the entire mixture for 60 second in microwave, Stir. Depending on the microwave you may have to heat another 30 seconds. If desired top with mozzarella and bake until melted. Garnish with any of your favorites: grated Parmesan, diced bell peppers, diced olives, diced onions, diced tomatoes, and bacon bits! You can have your pizza dip anyway you want it! Serve with Ritz crackers and sliced French baguettes.
Now that you're ready to go NASCAR fast with your tailgate food, let's speed on into the weekend for more races at the Atlanta Motor Speedway!