Football season is back everybody! College and NFL football is officially in full swing and you know what that means, it's time to do some serious tailgating. The time-honored tradition of tailgating has recently reached new levels. As fans, we no longer just drink beer and have some chips and salsa in the parking lot before the game. The hardcore tailgater will bring an entire tricked out mobile home with TVs, grills, entire living spaces, tents, and food supplies that would last most people 3 weeks. With over 17 million people attending regular season NFL games, and over 40 million for NCAA games, tailgating is more than just a pre-game party, it's a way of life.
Even Gordo's gets involved in tailgating! Over the past few years, Gordo's Dips has put on an Ultimate Tailgater competition at college tailgates across the country. We have met some of the greatest tailgaters that football has to offer! Check out last year's highlights!
In the spirit of creating an epic tailgating atmosphere, I did some research for you. I went on a search to find some of the coolest items you might be missing to really make your tailgate the place to be! You know the people I'm talking about, you see them in parking lot and secretly hope they'll invite you over for a drink. It's your turn to be the center of attention! Check out this tailgate gear that will elevate your game to the next level.
This bad boy is on Amazon for $50 and it is super convenient and portable. Now $50 may seem like a lot for a folding table but with an insulated cooler under the table, you can make the most of your space. There's also a perfect place for all the chips you'll be dipping in Gordo's Cheese Dip and it comes with a carrying case. This would work great for small tailgates or buy multiple if you have a big party.
Buy it here: https://amzn.to/2MLJRiM
We all know that no party is complete without some awesome tunes! If you bring the tunes and drinks to a music-less, drink-less party, you are going to be a hero! The speakers are bumping, the rechargeable battery will last about 16 hours, and there's charging compartments for iPhones and Androids. Oh yeah, and it'll keep your drinks cold!
Buy it here: https://amzn.to/2MKksGx
Tailgating is always enhanced by some friendly competition. Bringing in some unique games like this will liven up your tailgate. The games are especially helpful if you need a way to entertain the kiddos!
Buy it here: https://amzn.to/2ox8zVQ
There are so many tailgaters that play corn hole (aka bags), but I loved the fresh spin of this game. Set yourself apart by setting up this eye catcher at your parking lot party!
Buy it here: https://amzn.to/2Cd5tjm
Help your tailgate run smoothly and stay organized with the portable serving station. It has all you need to serve food a drinks with ease and efficiency. It's also easy to pack and transport, so it is useful even if your tailgate isn't huge! Brush up on your bartending knowledge and think of a crafty cocktail you can make for your friends at the tailgate!
Buy it here: https://amzn.to/2wCRlKd
If you're really looking to go ALL OUT and become a master tailgater, go all in and check out these Ultimate Tailgaters! This thing has everything you could ever need for your tailgate. It is tricked out, and you will definitely have the best tailgate around if you pull up with one of these.
Check them out here: http://www.ultimate-tailgating.net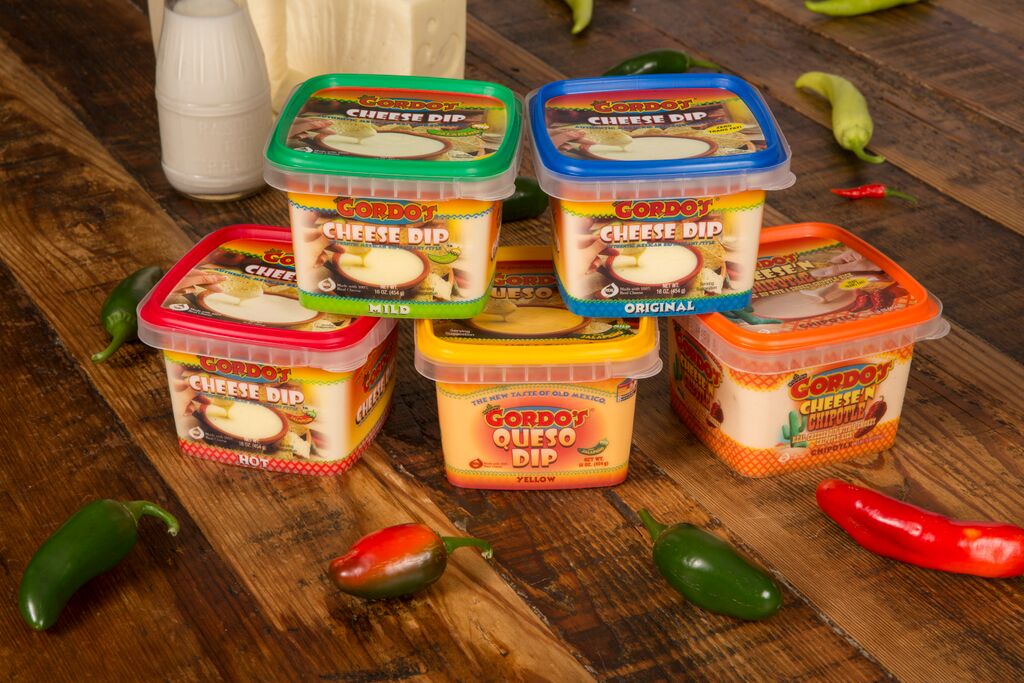 You know I had to save the best for last! Make sure your tailgate is stocked with the one and only Gordo's Cheese Dip.  Bring along chips, crackers, and veggies for the perfect tailgating snack.
Find out where you can find Gordo's in your area here: http://gordosdips.com/find-gordos/
Now you're ready to serve food and drinks, be the DJ, entertain the kids and be envied by all your fellow tailgaters in style. Now go forth and have an amazing football season, hopefully full of wins for your team. Stay tuned to the blog for some future tailgating recipes that will keep your friends and family coming back for more. Happy tailgating everyone!