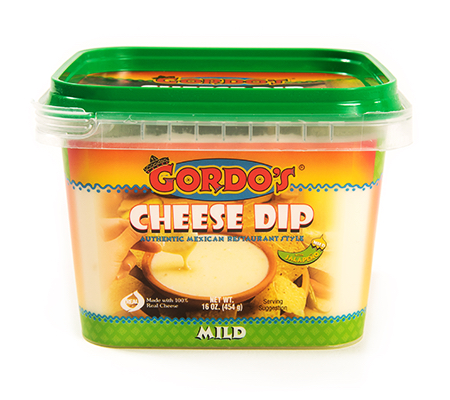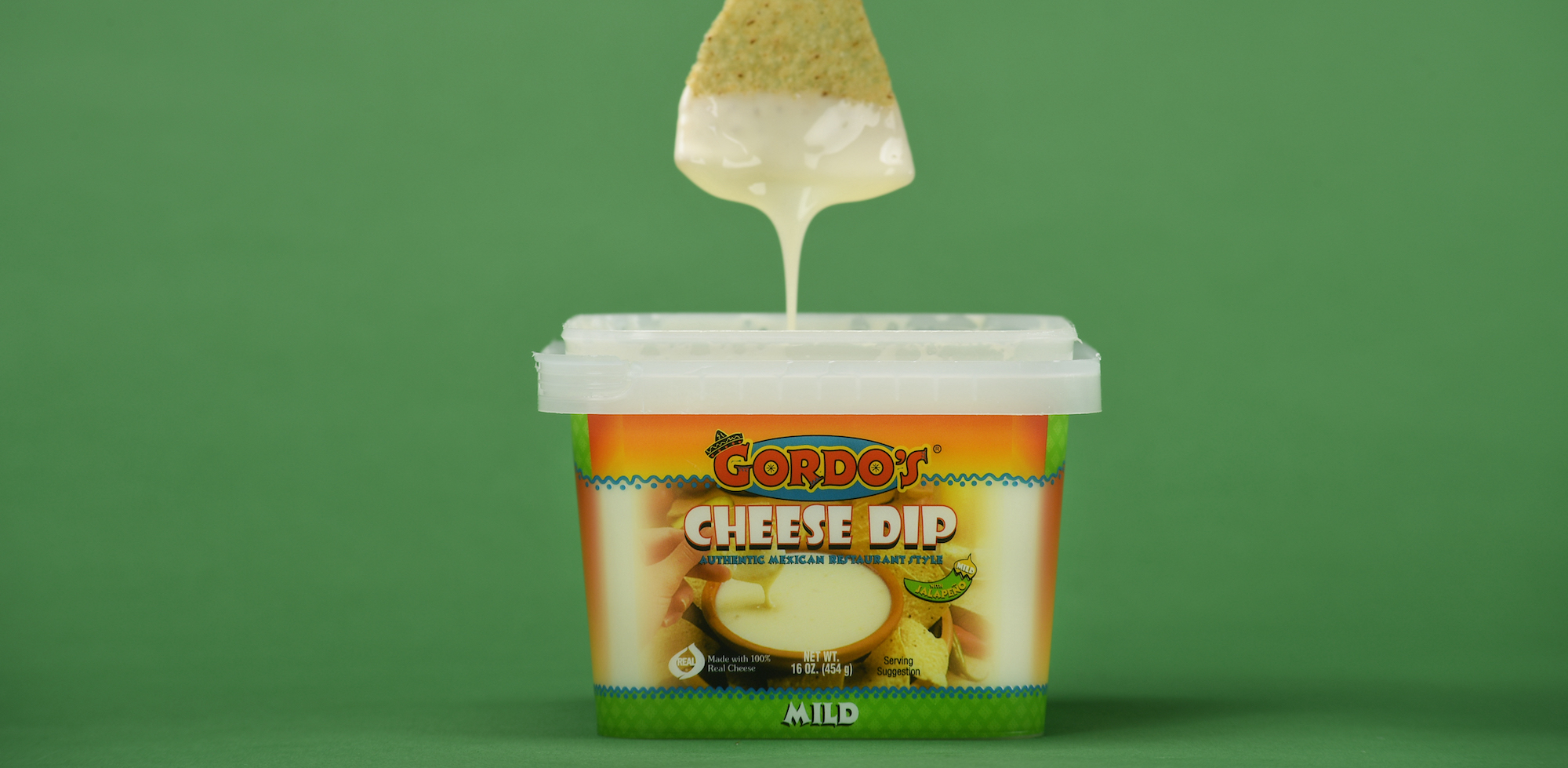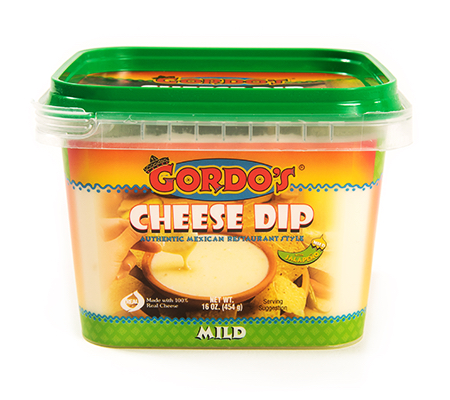 Gordo's Cheese Dip – Mild
Enjoy Gordo's Mild Queso Cheese Dip as an afternoon snack or for gatherings. Need a kick? It has just the right amount of jalapeno peppers with the same decadent flavor we know and love. It goes well with everything, no matter what you're dipping into it. Just heat and serve it in the same container. It's also Real Seal certified and free of trans fat. For an authentic Mexican Restaurant style queso dip, look no further than Gordo's!
– Authentic Mexican restaurant style Queso Cheese Dip
– Small Batch, made with Fresh ingredients
– Made with 100% real cheese for a creamy, smooth flavor
– REAL Seal certified
– Ready to Eat: Just heat and serve in the same container
– 0 trans fat, Gluten Free
Available Sizes: 16 oz. and 32 oz.
Snap tab and loosen lid.
Heat in microwave for 1 minute.
Remove lid and stir.
Heat again for 30 seconds.
Continue process until desired temperature is reached.
Pasteurized Processed American Cheese, Grade A Pasteurized Vitamin D Milk, Jalapeno Peppers (Water, Carrots, Onions, Vinegar, Iodized Salt and Spices), Artificial Butter Flavor, Sorbic Acid, Potassium Sorbate.