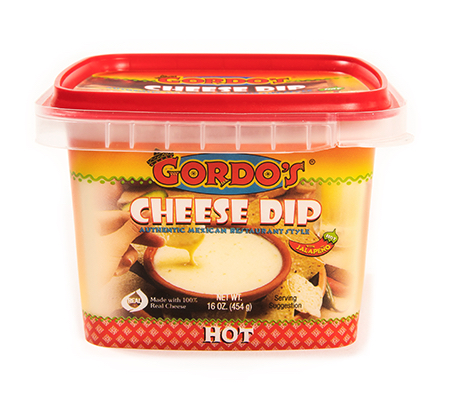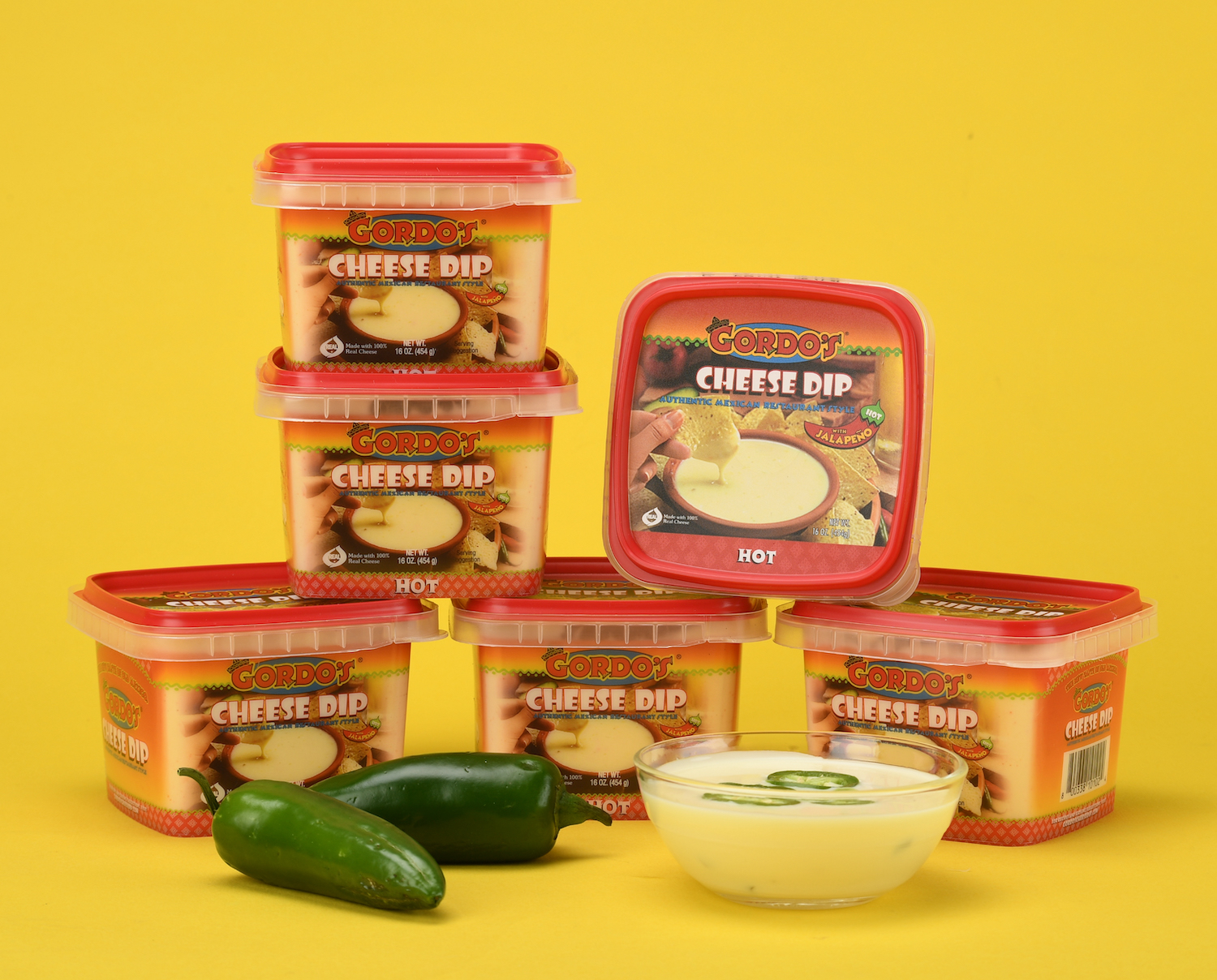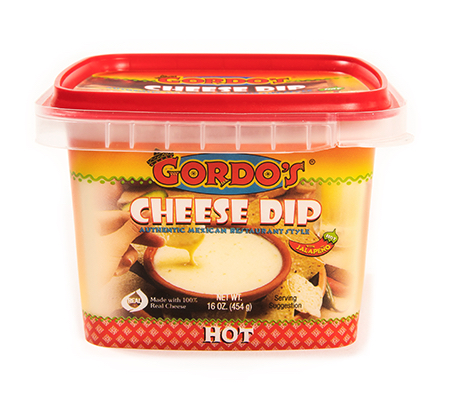 Gordo's Cheese Dip – Hot
Some like it hot!! Made with real cheese, extra jalapeno peppers and other wholesome ingredients for the perfect blend. Just heat-and-serve or use in delicious fun dishes.
– Authentic Mexican restaurant style Queso Cheese Dip
– Small Batch, made with Fresh ingredients
– Made with 100% real cheese for a creamy, smooth flavor
– REAL Seal certified
– Ready to Eat: Just heat and serve in the same container
– 0 trans fat, Gluten Free
Available Sizes: 16 oz. and 32 oz.
Snap tab and loosen lid.
Heat in microwave for 1 minute.
Remove lid and stir.
Heat again for 30 seconds.
Continue process until desired temperature is reached.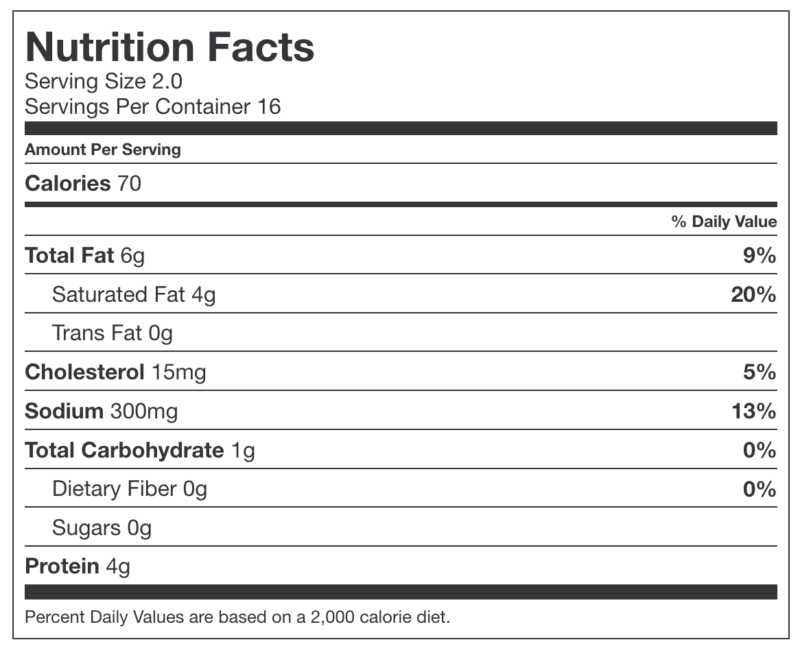 Pasteurized Process American Cheese, Grade A Pasteurized Vitamin D Milk, Jalapeno Peppers (Water, Carrots, Onions, Vinegar, Iodized Salt and Spices), Artificial Butter Flavor, Sorbic Acid, Potassium Sorbate.