Summer Nosh Done Light – Veggie Recipes Everyone Can Appreciate
Wednesday, June 3, 2015
Summer is upon us, folks. And though it's not technically in full swing (waiting patiently for the official start of summer on June 21), in the Southeast, many schools are out and the heat has arrived.
With summer comes an abundance of traditions and activities that mark the season, including trips to the beach, lazy days at the pool, staying up later than usual, ice cold beer, fishing, gardening, and of course, lots of summer barbecues (Barbeque? Bar-b-q? BBQ?). When it comes to summer food, generally speaking, we have a tendency to stay on the lighter side during the summer months (gotta keep the bikini and dad bods in check, ya know; plus, HEAT).
This week, in order to help you get off to a good start with your summer recipes, and to honor National Fresh Fruit and Vegetable Month and National Dairy Month (yes, those are real things), we're sharing with you five fun and fabulous Gordo's Cheese Dip veggie-inspired recipes. Make good use of your garden crop, fresh farmers' markets, or just shop the produce aisle to whip up these tasty, fresh, and light summer dishes. Perfect for the many get-togethers happening soon at a house, pool, or beach near you.
Party Platter with Cheese Dip
Summer Garden Items:
Pretzel Rods
Toasted rounds
Gordo's Cheese Dip, any flavor
Shrimp
Arrange all items on a platter beautifully and artfully, a la Pinterest style. Be sure to slice up the squash, radishes, zucchini, and cucumber. Pair with plenty of your favorite flavor of Gordo's Cheese Dip.
Cheesy BLT Wraps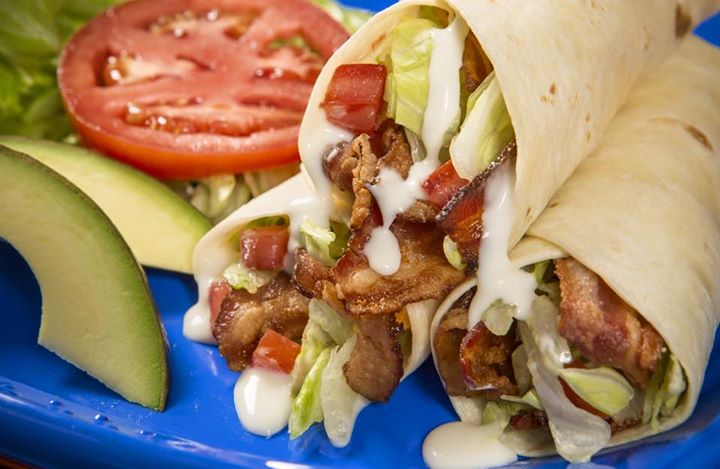 Summer Garden Items:
Tomatoes
Lettuce (butter, romaine, spinach, iceberg)
Onion (if desired)
Bacon
Tortilla Wraps
Avocado (if desired)
Gordo's Cheese Dip, any flavor
Cook bacon (Have you tried baking bacon yet? That's our favorite!). Assemble wraps with bacon, lettuce, tomato and a drizzle of warm Gordo's Cheese Dip. Add in onion, avocado, and ranch dressing for added kick!
Summer Garden Fresh Fish Tacos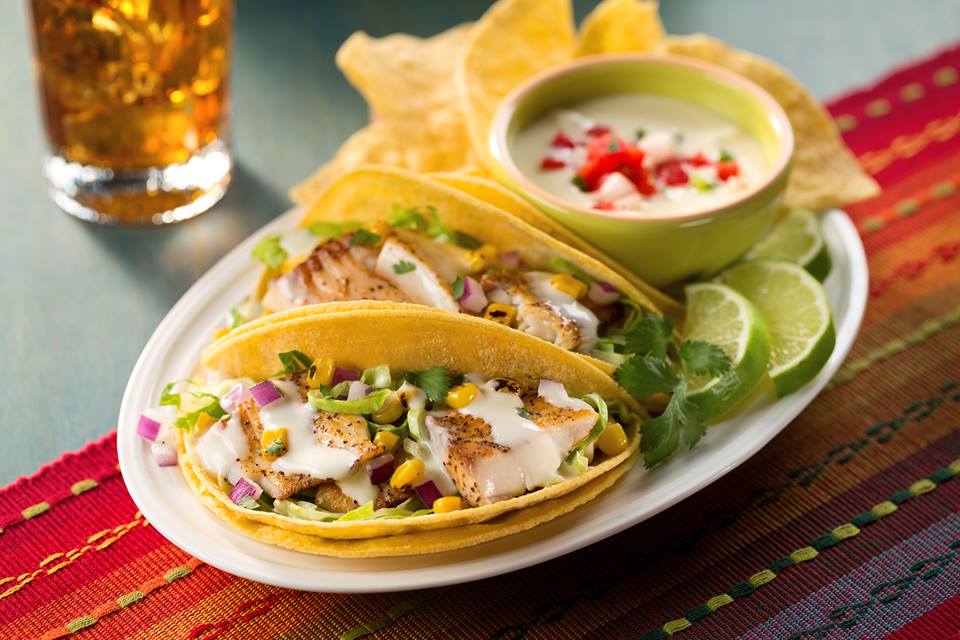 Summer Garden Items:
1 cup grape tomatoes chopped
2 cups shredded lettuce, any variety
½ cup fresh cilantro chopped
½ sweet onion, finely chopped
1 lime
½ teaspoon salt
1 tablespoon olive oil
1 pound whitefish – Tilapia or other whitefish
¼ teaspoon chili powder
¼ teaspoon black pepper
8 tortillas (use corn if gluten free)
Gordo's Cheese Dip, any flavor
Cut lime in half and juice. Slice other half into wedges. Combine tomatoes, cilantro, onion, jalapeno, onion, ¼ teaspoon salt and half the lime juice. Sprinkle whitefish with chili powder, black pepper, and remaining ¼ teaspoon salt. Grill fish or cook in olive oil in a large pan. Cook 3 minutes in pan then flip and cook two minutes more. Serve by placing whitefish on top of tortillas and then adding homemade salsa, lettuce and Gordo's Cheese Dip.
Sausage, Bean and Spinach Dip
Summer Garden Items:
1 onion, diced
1 red bell pepper, diced
1 (6 oz) package fresh baby spinach, coarsely chopped
1 (1 lb.) package hot ground pork sausage
1 cup Gordo's Cheese Dip, any flavor
1 (15 oz.) can pinto beans, drained and rinsed
1/2 cup (2 oz.) shredded parmesan cheese
Corn chips or crackers
Preheat oven to 375 degrees.  Cook onion, bell pepper and sausage in large skillet over medium high heat, stirring often, 8 to 10 minutes until meat crumbles and is no longer pink.  Drain and return to pan.  Add Gordo's cheese dip and stir constantly until melted.  Stir in spinach and cook an additional 2 minutes or until spinach is wilted.  Gently stir in pinto beans.  Pour mixture into a greased 2 quart baking dish and sprinkle with parmesan cheese. Bake at 375 for 18 to 20 minutes or until golden brown.  Serve with corn chips or crackers.
Summer's Perfect Pasta Salad
Summer Garden Items:
½ yellow or orange bell pepper, chopped
2 green onions whole, minced
3-4 radishes, sliced
2 small zucchini, julienned
½ red onion, sliced thin
Small bunch of parsley, chopped
1/2 (16-ounce) box bow tie or other shaped pasta
1/3 cup mayo
2 tablespoons apple cider vinegar
2 tablespoons sweet pickle relish
1/4 teaspoon ground white pepper, or to taste
1/8 teaspoon hot sauce, or to taste
½ cup Gordo's Cheese Dip
Prepare pasta according to package directions. Drain and rinse under cold water to cool. In a small bowl, whisk together mayo, vinegar, relish, melted Gordo's Cheese Dip, parsley, pepper and hot sauce. In a large bowl, combine pasta and prepared veggies. Add sauce mixture and stir to coat evenly.