Can You Improve a Masterpiece? With Gordo's, Yeah!
Monday, March 19, 2018
Hey, y'all! Chef Gordo here. This week, we check in on masterpieces. Any kitchen's greatest hits. And before you think you need to bust out the big bag of tortilla chips for cheese dip recipes, read on. This week, we're using Gordo's as the unexpected ingredient that will make a standard dish that much tastier.
We're going to take some classic dishes and give them a twist. But, Chef Gordo, you ask, why fix what ain't broke? Because, y'all: classic recipes get boring. We call Gordo's a New Taste of Old Mexico – creating a new version of a classic is why old Chef Gordo is in business! Adding a fresh, unexpected ingredient like Gordo's to these classic American dishes livens up the flavor profile. It gives your tastebuds a new mystery to solve. It's gonna make you like that classic even more.
Let Gordo's Mexican cheese dip be your secret ingredient and secret weapon. Keep your palate – and your dinner guests – guessing by adding Gordo's cheese dip to three classic recipes: Spinach Artichoke Dip, Mac and Cheese and the BLT.
INGREDIENTS: 
1 16 oz. bag frozen chopped spinach
1 can artichoke hearts (drained)
1 8 oz. package cream cheese
1/2 cup mayonnaise
1 1/2 cups fresh grated Parmesan cheese
1 package dry ranch seasoning
1 16 oz tub MILD Gordo's cheese dip
HOW TO PREPARE:
Cook frozen spinach in microwave for 5 minutes. Drain and squeeze out any excess moisture. In a separate bowl, microwave your Gordo's cheese dip and the cream cheese for 2 minutes, until the cream cheese is melted. Chop the drained artichoke hearts.
Next, mix all ingredients in large bowl. Pour into greased 8 x 8 oven-safe dish and top with Parmesan cheese. Bake at 350 degrees for 30 minutes or until hot and bubbly throughout. Serve your Spinach Artichoke Dip with a Cheese Dip Twist with crackers, chips, or fresh vegetables.
INGREDIENTS: 
7 ounces macaroni
1/4 cup butter (melted)
2 cups milk
4 eggs
1 cup Gordo's Cheese Dip, any flavor. (But for that kick, use Gordo's Cheese n' Chipotle!)
1/2 teaspoon kosher salt
1/2 teaspoon black pepper
1 cup shredded American cheese (sharp or medium)
2 tablespoons butter
2 tablespoons chopped fresh parsley
HOW TO PREPARE:
Preheat oven to 400 degrees F (200 degrees C). Bring a large pot of lightly salted water to a boil. Add macaroni pasta and cook for 8 to 10 minutes; drain. Beat milk, eggs, salt and pepper. Mix in drained pasta. Pour melted butter into 2 quart casserole dish. Heat Gordo's Cheese Dip and mix ½ cup yellow American cheese. Use a fork to help push the cheese mixture into the pasta throughout the dish. Sprinkle the remaining shredded cheese over the top of the pasta. Bake for 15 to 20 minutes or until golden brown and heated through. Garnish with fresh parsley.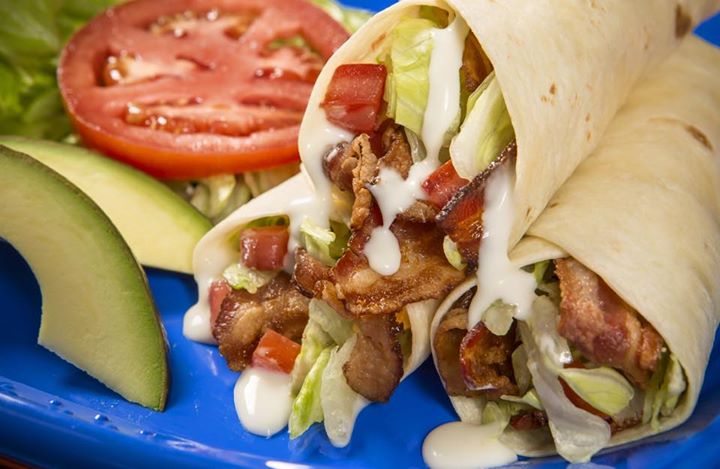 INGREDIENTS: 
4 (10-inch) flour tortillas
8 slices bacon, cooked crisp
8 green leaf lettuce leaves
8 slices tomato
Gordo's Cheese Dip (to taste)
Salt and freshly ground black pepper
HOW TO PREPARE:
Fill each flour tortilla with 2 slices of bacon, 2 lettuce leaves, and 2 slices of tomato. Pour Gordo's Cheese Dip over top and season with salt and pepper to taste. Roll your tortilla like a burrito, folding up the bottom edge, then pull the left side to the middle, then the right side to the middle, then rolling up from the bottom. Serve your new, improved BLT immediately, or toast it in a hot skillet to get a brown, crispy finish. (Dip it in Gordo's while you eat for extra cheese dip goodness.)
What other classic recipes will you liven up with a bit of cheese dip? Grab some Gordo's, then tell us about your new take on an old classic on our Facebook or Twitter!