Baby, It's Cold Outside
Thursday, November 21, 2019
Hello again my fellow cheese lovers. I actually really love saying that because I really feel that anyone reading this blog already has a lot in common with me. Sounds kind of strange but I've always had a deep love and appreciation for cheese from a very early age. Some kids wanted candy and ice cream, and some just wanted cheese. O.K, well maybe not that many, but I, for one, did! There are a lot of blogs out there in the world that one could spend their time reading, lifestyle blogs, mom blogs, food blogs, self-help blogs (maybe I should start reading those) but not so many cheese dip blogs. I'm not even sure how I happened upon such a job, but it's as if it was meant to be. And so, to my point, if you are taking a few minutes out of your day to read this particular blog then you must be my kind of people! Through my (what lately feels like extensive) years of life experience I have found that cheese lovers are the best kind of people. Maybe its genetic because as it turns out, my son considers cheese dip to be its very own food group. He strongly believes that a day without cheese dip is just not all that it should be. If he's having a bad day (aka being a crab) I know that cheese dip will cheer him up and bring him out of his adolescent funk. I mean, I'm still not totally sure what constitutes a rough day for a nine-year-old with a cush life but… c'est la vie, at least I know I've got my secret weapon stashed in the fridge. I think the moral of this story is that if you or your children are having a sub-par day, bring out the big guns, Gordo's Cheese Dip to save the day! Hopefully it works as well for you as it does for me. Since we're on the subject of family and averting daily tantrums I think I will include some recipes below that will not only help with your hectic day by cutting down on planning and prep time but will also ensure happy kids with full bellies.
This first recipe could not be more simple or more delicious. You can pair it with just about any entrée and make it better. If your kids didn't like broccoli before, they probably will now, and worst-case scenario, more for you! As they say, you can lead a horse to water, but you can't make him drink. Ha!
INGREDIENTS
HOW TO PREPARE: 
Place a steamer insert into a saucepan and fill with water to just below the bottom of the steamer. While water is heating, warm Gordo's Cheese Dip in saucepan or microwave safe dish. Bring water to a boil. Add broccoli, cover, and steam until tender, 5 minutes.Mix steamed broccoli, butter or olive oil, salt, and pepper together in a bowl. Generously pour cheese dip over broccoli and serve immediately.
This next recipe is going to be one of your new weekday go-to's! It's easy, delicious and looks way harder than it is. If your trying to go low carb or you're joining the keto club, you can serve the chicken in whole pieces with a big salad. If your family embraces the carbs, you can throw a Mexican rice dish on the side. If you dream of rice but your diet doesn't allow it, serve the chicken with its yummy sauce on top of cauliflower rice, best of both worlds! Looking for another option? Try thinly slicing the chicken and wrap it in a soft warm flour tortilla to make a burrito. If you go this route you may want to dress it up even more by adding some black beans, guacamole, sour cream and most importantly, DO NOT FORGET to top it with more Gordo's Cheese Dip! The sky's the limit with this recipe, you can add it to your weekly repertoire and serve it differently week to week, keep the family guessing!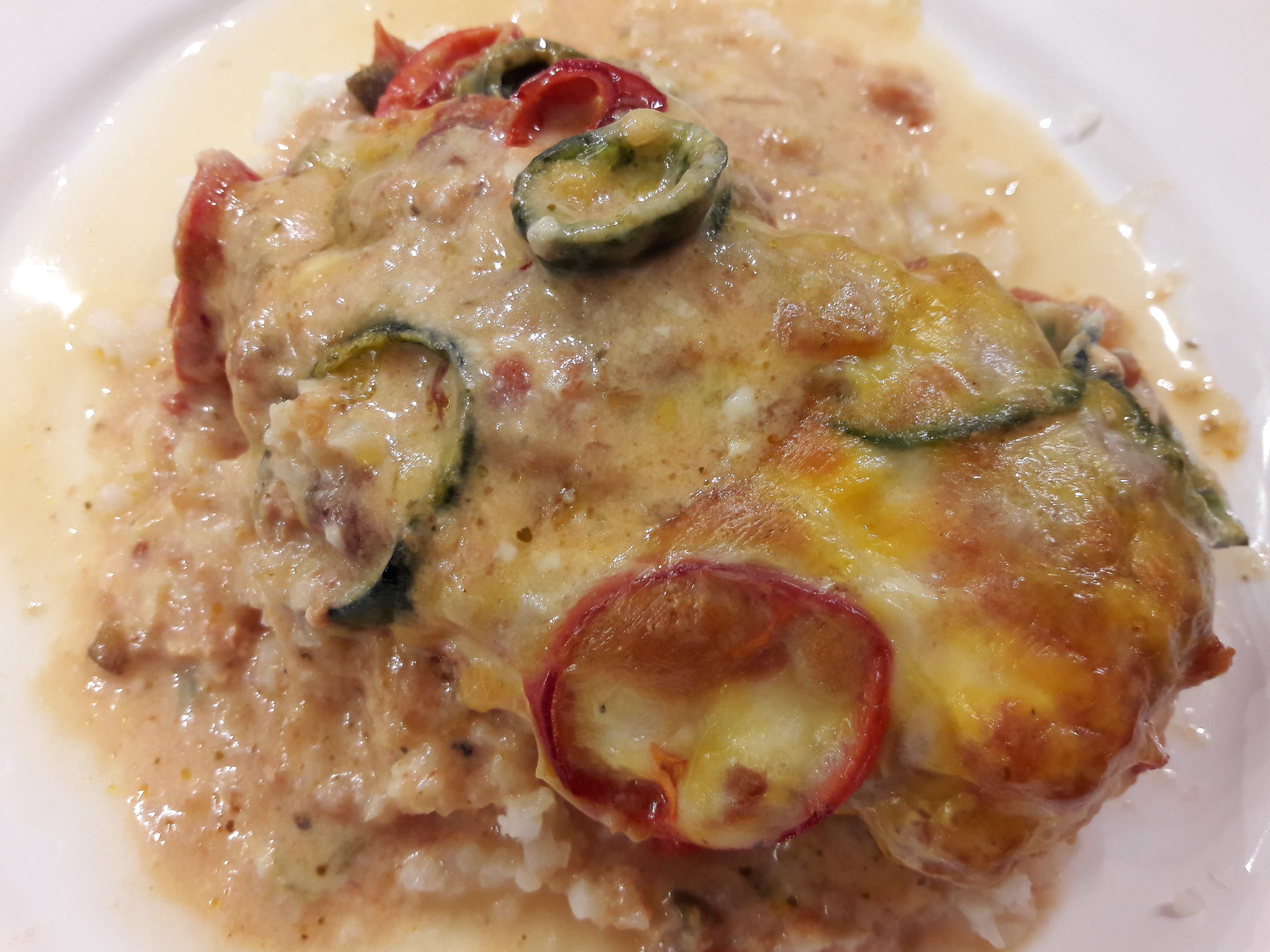 INGREDIENTS: 
4 boneless skinless chicken breasts
Salt and pepper to taste
1 16-ounce jar Salsa Verde
8 ounces Pepper jack, Monterey jack, or Mexican blend cheese, shredded
3 small peppers, hatch or poblanos work well
fresh cilantro, chopped
HOW TO PREPARE: 
Preheat oven to 375 degrees and grease a baking dish. Pound chicken to about 1-inch thickness and season generously with salt and pepper. Arrange chicken in a single layer in the baking dish. Pour salsa and Gordo's Cheese Dip Original over chicken making sure to cover all of the chicken completely. Thinly slice and spread peppers over chicken. Top with shredded cheese. Bake for 20 to 25 minutes or until chicken is cooked through. Garnish with cilantro and serve. You can thank me later.
Grilled Asparagus 
This next recipe is another simple side dish. It may be easy but its as delicious as your most time consuming side. You can serve it with just about anything and it will make your dinner complete! It can also be served as an appetizer and it's sure to impress.
INGREDIENTS: 
1 bunch of asparagus
3/4 cup Gordo's Cheese Dip
2/3 cup extra-virgin olive oil
Salt and pepper to taste
HOW TO PREPARE: 
Preheat an oven to 425 degrees F (220 degrees C). Place the asparagus into a mixing bowl, and drizzle with the olive oil. Toss asparagus until coated. Season with salt and pepper. Bake for 12 to 15 minutes depending on thickness. Transfer artichokes to platter. Heat Gordo's Cheese Dip Original in small saucepan. Drizzle over the artichokes, serve immediately.
I hope that these recipes spice up your week and keep you warm on these chilly fall nights. Until next time my cheese loving friends, eat, drink and be merry!